It's almost hard to believe that Mount & Blade II: Bannerlord is actually coming to Steam's early access next month. So, what to do with this final stretch of time before we get our hands on it? The answer, of course, is more Mount & Blade – and one of Warband's biggest and most ambitious mods has just gotten its final update. Perisno version 0.99 is now available, letting you send elvish troops into battle astride their ferocious war bears.
Perisno is a fantasy conversion for Mount & Blade: Warband that adds a completely new fantasy map, a bunch of new factions, fantasy races, weapons, and mounts. Troops have skills and can increase in level beyond 50, and there are tons of custom quests designed to explore the story and underlying lore of this new world.
It's also a hell of a lot harder than vanilla Warband, so beware if you're just coming into the franchise in the lead-up to Bannerlord. Beyond the increased combat difficulty, Perisno has you managing new NPCs like the Spymaster – who can plot assassinations or help convince potential allies – and a Grand Marshall to recruit and command high-tier troops.
Version 0.99 adds some new locations, a religion mechanic (complete with a hireable NPC priest), a brand new battle AI for your troops (borrowed from the Perisno New Beginning mod), craftable helmets and shields, and more options for the mod's settings.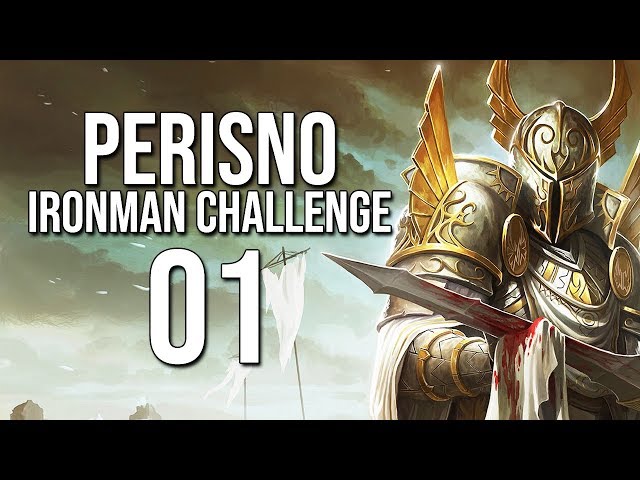 Modders have also made myriad tweaks and bug fixes, and reworked a laundry list of mechanics such as how night ambushes and the town economy system work.
If the idea of riding bears into battle seems like fun, you can download Perisno from the Steam Workshop or ModDB. There's a ton of information available for it on the TaleWorlds forums to help you get going, too.
This will be the final update for Perisno, sadly. The modders behind it will try to continue issuing hotfixes as needed, but the members of the core team have all moved on to other projects at this point.
Here's hoping we see Perisno live again in Bannerlord some day.