The Nvidia GeForce RTX 4060 will be with us very soon, according to an official announcement from the American tech manufacturer. We won't have to wait till July to get our hands on this generation's cheapest GeForce GPU, as the Nvidia GeForce RTX 4060 release date is now June 29.
We reported earlier this week on rumors that the Nvidia RTX 4060 may launch sooner than expected. Well, that rumor was bang on the money, as confirmed by Nvidia itself. We're not sure why the company's changed the launch date exactly, and the Nvidia RTX 4060 Ti 16GB VRAM edition is still slated to arrive in July.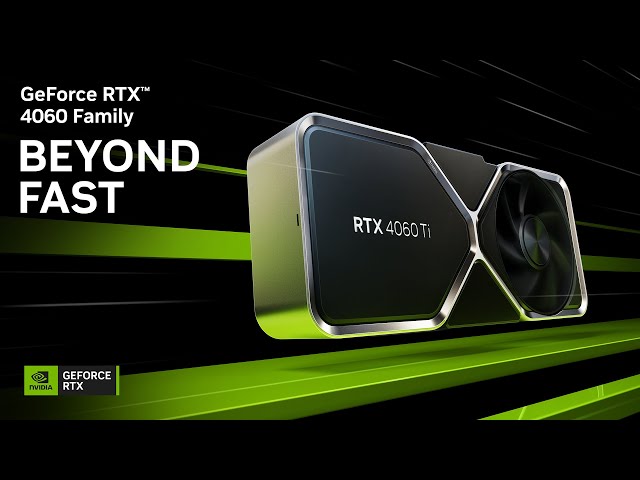 But it's undoubtedly good news for anyone hoping to unlock the latest Nvidia DLSS graphics innovations like Frame Generation for an affordable price. The Nvidia RTX 4060 is the cheapest RTX 4000 series card, costing $299 at launch.
Reception to the RTX 4060's slightly beefier older brother was lukewarm at best, with our Nvidia GeForce RTX 4060 Ti 8GB review stating that the card was "let down by its measly VRAM capacity". As the RTX 4060 also has a mere 8GB VRAM, it'll be interesting to see whether it makes a dint on our best graphics card list.