Nvidia's CEO, Jen-Hsun Huang, has said that console manufacturers Microsoft and Sony had to "stutter step" to include ray tracing in their next-gen designs due to ray tracing's success. During the company's Q3 2020 earnings call, its enigmatic founder told investors and analysts that the RTX series is leading the charge in ray tracing hardware and that "it's fairly clear now that RTX ray tracing is the future."
"I think it's fairly clear that ray tracing is the future and that RTX is a home run," says Jen-Hsun Huang during the Q3 investors call (via Seeking Alpha). Just about every major game developer has signed on to ray tracing. Even the next-generation consoles had to stutter step and include ray tracing in their next-generation consoles. The effects – the photorealistic look is just so compelling, it's not possible to really go back anymore."
Only Nvidia currently offers ray tracing acceleration with its Turing graphics card lineup, some of the best graphics cards currently available in the market. These GPUs utilise a handful of RT Cores – complimentary ray tracing compute silicon on-chip – to supercharge ray tracing workloads. AMD has so far not offered a response in kind. It is expected to wait until RDNA 2, the architecture succeeding AMD Navi, before the end of 2020 before including ray tracing acceleration in silicon.
That's also when Microsoft and Sony are expected to launch their next-generation games consoles – powered by AMD. Both have announced that their next-gen units, codename Project Scarlett and the PlayStation 5, will feature hardware accelerated ray tracing and will be powered by semi-custom 7nm SoCs built upon the Zen 2 and RDNA architectures from AMD.
It would appear that Nvidia is right in thinking that ray tracing is nearing mass adoption in the mainstream. And it's fair to say as the only vendor for said tech that it had a pivotal role in ushering in this change in the industry, too.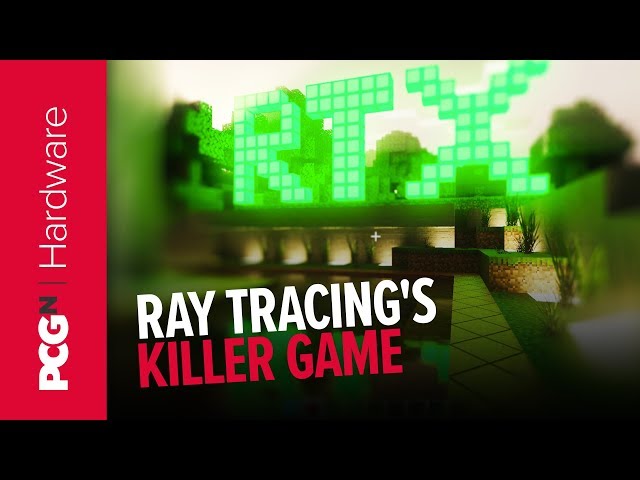 But to imply that both consoles had to "stutter step", or briefly hesitate before committing to ray tracing, is quite a claim. That would imply both console manufacturers jumped on ray tracing only after seeing Nvidia's success early on, which, no matter how you see ray tracing's increasing adoption and successes in late-2019, wasn't all that obvious back in August 2018 when the RTX 20-series first launched.
That would also have Microsoft and Sony insisting on AMD including ray tracing in its semi-custom plans for either console hella late in the development cycle – quite a turnaround, if true.
Nvidia reported strong desktop and notebook gaming revenue in Q3, 2020, up 26% sequentially for a total of $1.66bn. CFO Colette Kress attributed this unexpected rise to greater RTX support across major game releases and Nvidia's new Studio laptops.