Puzzle games have a unique ability to make my brain feel like it's bending in new and unforeseen ways, and Obversion looks like it's meant to do exactly that. The abstract but crisp-looking puzzle game is set to launch January 28 on Steam.
Obversion has a kind of Minecrafty cuboid or voxel basis, challenging players to navigate mazes while ruminating on quotes from famous philosophers, and using their words at times like cyphers for the puzzles themselves. Color, space, geometry, and sound all come together in Obversion's carefully constructed puzzles, and you'll have to think carefully about what's possible in the space you're occupying, and indeed what it is you're being asked to do.
Obversion's developer, Adrian Marple, is a former Google developer, and Obversion is his first game. The game reflects his own lifelong interests in geometry and puzzles, and he's included features like an 'auto-jump' that keep the focus on the nature of the brain teasers themselves rather on rote gameplay mechanics. Still though, there's definitely a Portal-style feeling here, even if the aesthetics are different.
Here's the trailer: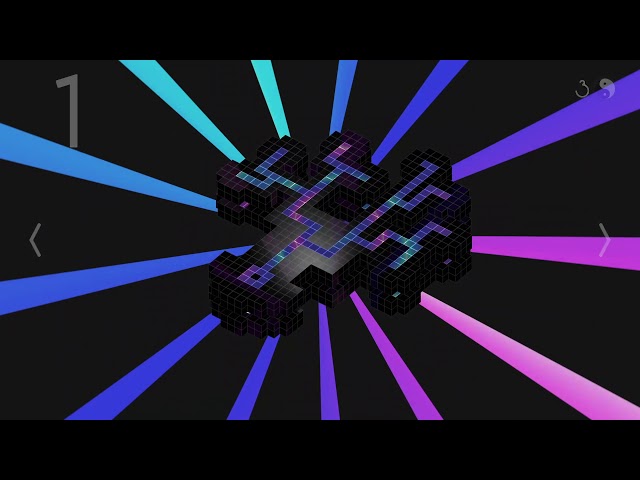 You can wishlist Obversion on Steam now.
It's scheduled to launch January 28, and it looks like the perfect game for a chilly, relaxing night in.