In accordance with the prophecy, ancient-times 4X game Old World is getting a religion-themed DLC. The Sacred and the Profane, which launches January 16, will add six new historical figures, hundreds of new events, and new religion mechanics to Soren Johnson's historic strategy game.
The Sacred and the Profane will add more than 350 new events to Old World, all dealing with the impact of religion on ancient life. As Mohawk Games points out, "This was a time when world religions were young and still trying to find their feet in the world, so there's lots of 'what ifs'."
The DLC pack also adds new traits, one of which marks a character as belonging to the new clergy class. Similar to courtiers, clergy members have their own missions and projects, but their yields are dependent on the opinions of their faith group rather than on their own feelings.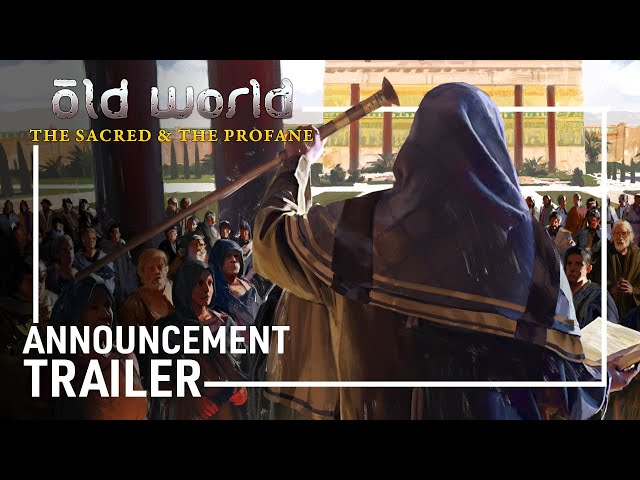 While existing characters can be inducted into the clergy, The Sacred and the Profane adds six new historical characters who all have some religious or mystical bent. There's Mani, the founder of Manichaeism, early Christian bishop and epistles author Paul, Jewish scholar and military commander Josephus, the Greek poet Sappho, ancient magician Ostanes, and Hypatia, the great scientist and philosopher of Alexandria.
With the DLC active, negative religious opinion can lead to dissent in cities, which can then lead to rebellions… and "further events," Mohawk Games hints. Clergymembers belonging to the religion can be used to peacefully diffuse the situation – or the city's governors can put the insurrection down by force.
The Sacred and the Profane will be available January 16 on Steam, The Epic Games Store, and GOG for $4.99 / £4.49. You can check out our Old World review for more information about this ambitious jaunt through ancient history.