Square Enix just lifted the lid on Outriders, a new game from the creators of Gears of War: Judgement and Bulletstorm. A new trailer showed off the game, which was teased last week, and is coming to PC next summer.
Developer People Can Fly describe the game as their "most ambitious shooter to date," which "draws from all of the studio's experience." For now, details are relatively scarce, but we know we'll be in a "hostile new world," which you'll journey across in search of a mysterious energy source. In Outriders, you'll play either solo, or alongside up to two friends in a "drop-in, drop-out online shooter."
The game will release next year, but beyond the trailer and some discussion about the world, we'll probably be waiting a little while before we get a closer look – representatives from the developers say that we'll learn more this winter. You can see more in the reveal trailer shown at Square Enix's E3 2019 press conference further down this article.
We don't get to see any gameplay in the trailer, but it does give us a sense of the world in which we'll presumably be shooting lots of weird-looking aliens. Backed by an intense guitar track, we see three main characters trudging through a perilous world full of fire, wounded soldiers, and creepy extraterrestrials.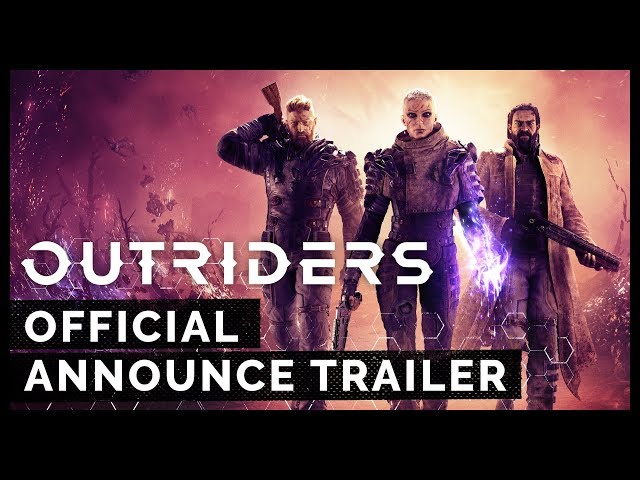 If Outriders plays anything like Bulletstorm or Gears Judgement, you should keep tabs on this one. The former is quite the overlooked gem: few shooters encouraged you to use the environment and your gear to kill quite with the same vicious invention as Grayson's anarchic FPS.
Storm of bullets: These are the best FPS games on PC
It has since been remastered as Bulletstorm: Full Clip Edition, so get that played if it passed you by. Of course, there's plenty more you might have missed from the Square Enix conference. Notably, the Japanese publisher fully lifted the lid on their take on the MCU: The Avengers launch date is next Spring, and you might be playing it for "years to come". If you can handle those rather uncanny faces, that is.