If you've been waiting on a Payday 3 update to come back to Starbreeze's new heist game, now is the time. Payday 3 patch 1.0.1 notes are here, as the developer deploys "a massive amount of fixes" and quality-of-life improvements. The team says, "After some instability, we're finally up and running as things should be," and also teases what to expect from its next round of updates.
Despite offering a fun heist experience, as detailed in our Payday 3 review, the new co-op FPS game has struggled on Steam following an initial sales boom, with early matchmaking woes and UI issues cited by many players as reasons driving them away from the game. Starbreeze has been hard at work on rectifying issues, however – so hopefully, the Payday 3 patch notes for Thursday November 2 will mark a turning point in the game's fortunes.
With players awaiting the first major update from Starbreeze and previous game Payday 2 getting a huge overhaul of its own, many players have been returning to the previous entry – leading to Payday 2 topping Payday 3 on Steam with more than ten times the active players just last week. Now that this new update has arrived, however, it may finally be time to return to the latest installment in the series.
Among the many changes listed are a wealth of UI updates to improve the game's interface and menus, fixes for numerous audio and visual bugs and glitches, and tweaks to enemies that should stop you getting mowed down from long range by shotgun-wielding dozers, and that will cause enemy flashbangs to apply their effects more consistently.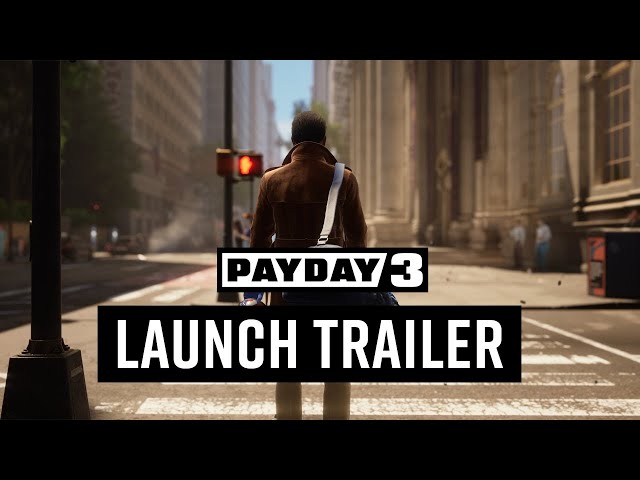 Starbreeze notes that "For this patch, we wanted to primarily address minor fixes," but notes that its next big patch will include tweaks to both the Last Man Standing and Armor Up skills, which are both "performing a bit too well." It adds, "outside of these two skills, we don't expect any big nerfs coming to skills in the next patch."
It also says that armor is currently considered the most desirable resource, ahead of ammo and health. "We are happy with how armor itself works," the dev explains, "but we want to put in a few more ways for players to restore it in the game. We also think health is underperforming right now, but addressing that will be a gradual change over the first year of updates, rather than one sweeping update."
Payday 3 update 1.0.1 is out now – you can find the extended list of patch notes via Steam for all the specific changes.
Planning to get your heist on? Stay one step ahead by grabbing the best Payday 3 weapons and reading up on the best Payday 3 mods. We've also picked out our favorites from the best co-op games you can play on PC in 2023, if you're looking for more games that you and your friends can enjoy together.