The Payday 3 Steam player count has fallen 90% in less than a month, while predecessor Payday 2 is currently experiencing a surge in popularity on Valve's platform. After hitting an all-time high for concurrent players just after launch, during a recent period, Payday 3 has dropped to number 153 on the Steam most-played chart, well below Payday 2, as it seemingly struggles to retain around 10% of its peak playerbase.
The Payday 3 Steam player count reached a high on the game's release day, Thursday, September 21. 77,938 players logged into Steam to play the FPS game, which transfers the clown-mask-wearing 'Payday Gang' to New York City. During the last 24 hours, however, 8,117 people have played Payday 3 on Steam, roughly 10.4% of the peak playerbase from less than a month ago.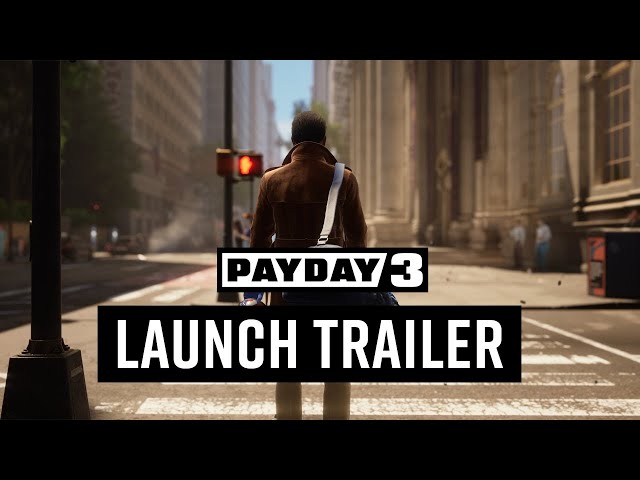 The trend is reflected over the last several days. On Saturday, October 14, Payday 3 hit a high of 8,444 Steam players. Friday, October 13 was lower, at 7,745 Steam players, while Thursday, October 12's peak was once again lower, at 7,646. Based on charts from SteamDB, Payday 3 is the 153rd most-played game based on a 24-hour period. Payday 2 meanwhile sits at number 29, a full 124 places higher than the sequel.
Likewise, Payday 2 has seen a surge in Steam popularity. In the last 24 hours, as of this writing, 54,790 players have played the heist game via Valve's platform. Payday 2 has consistently had more active players than Payday 3 since the latter's launch.
Based on user reviews, Payday 2 is rated 'very positive' on Steam while Payday 3's ratings are 'mixed.' Several players cite Payday 3's always-online functionality as a cause for criticism.
According to the game's developer, Starbreeze, some of the initial issues with Payday 3 matchmaking were caused by a "software update" deployed by a "third-party matchmaking partner." Starbreeze says it is "evaluating a new partner for matchmaking services and making Payday 3 less dependent on online services."
If you're a big Payday fan, you can cause more chaos in the best crime games. Alternatively, get a load of some of the greatest multiplayer games on PC.