Payday 3 Steam reviews are officially 'mixed' as players cite issues with match-making, UI, and the shooter's always-online functionality. The Starbreeze and Deep Silver heist sim launched on Thursday, September 21, and has already received more than 8,000 Steam user reviews. Only 41% of these are 'positive' however as players of the Payday 2 sequel claim to encounter problems with creating lobbies.
As of this writing, there are 8,036 Payday 3 Steam reviews, as players jump into the FPS heist game for the first time. Steam ratings range from 'overwhelmingly positive,' when 95 to 99% percent of reviews are favorable, to 'overwhelmingly negative,' when only 0 to 19% of reviews recommend a game. A 'mixed' rating occurs when 40 to 69% of reviews are positive. Our own Payday 3 review offers in-depth analysis of the new multiplayer shooter. Players are also curious about whether playing Payday 3 solo is possible.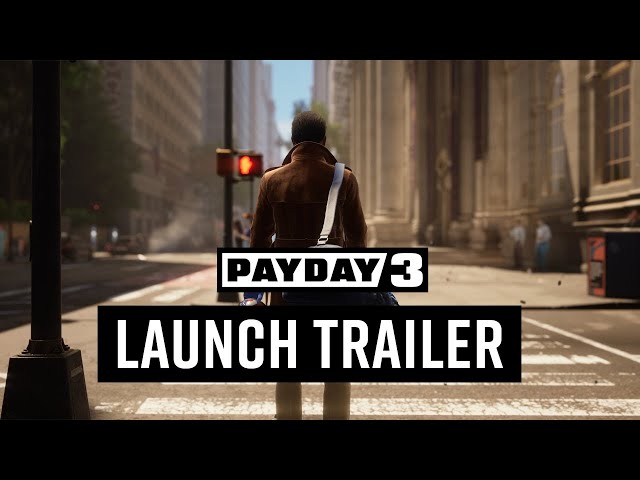 Payday 3 Steam players cite a range of issues in the new FPS game, including waiting times before getting into a game and issues regarding the user interface. "The game requires an always-online connection," one player writes. "Want to host a private game? You have to go into match-making, set to 'invite only,' and then wait for the game to queue you into a lobby, even when you're just playing by yourself."
"Forced always online," another player writes, "no lobby browser or solo sessions, UI needs improvements overall. Hoping that these issues will be fixed but not a great launch." "It's really quite phenomenal how every bad part of this game is almost entirely unrelated to the gameplay itself," another player says. "The gameplay is perfect. Amazing, even. A huge improvement over Payday 2. Everything else feels like it was taken and disfigured by the live service vat of acid. Menus are bad, and the online features are even worse."
Other Payday 3 Steam reviews are more positive, crediting improvements in the stealth mechanics, combat, and world design. "Stealth has been majorly improved," one Steam player writes. "It's more forgiving, more intuitive, and more open." "You can feel the impact weapons make," another player says. "Movement is great. You are no longer sliding along the floor. Sliding actually has practical use and I never realized how much I needed proper vaulting in a Payday game."
Payday 3 has also reached the top of the Steam sales chart, and as of this writing has achieved a considerable peak of 77,000 concurrent players during its first day on release. Make sure you check out all the Payday 3 heists so you know how to land the biggest scores.
Alternatively, get the best Payday 3 weapons, and check out all the Payday 3 mods that we're hoping and expecting to arrive in the shooter soon.