When is the Persona 3 Reload release date? While Persona is a spinoff of the Shin Megami Tensei games that's over 25 years old, it's the third game that put Atlus's RPG series on the map. Its social life mechanics were the new unique hook, providing a palette-cleanser from its relentless turn-based RPG fights and procedurally generated dungeons. Now, a remake is on the horizon, updating the visuals and style to resemble the more recent Persona 5.
This time around, however, Persona 3 Reload is coming to PC, giving the full and uncompromised experience of the original RPG game for the first time. While we've seen plenty of the remake since its first reveal, here is when the P3 Reload release date is, every trailer and updates to the gameplay, and news about any previously available expansion features.
Persona 3 Reload release date
Persona 3 Reload will be released on Friday, February 2, 2024, and it will be available on PC via Steam and the Microsoft Store. In addition, it will be available on PlayStation 4 and PlayStation 5, as well as Xbox One and Xbox Series X|S, where it'll be available from day one on Game Pass.
Persona 3 Reload has a preorder bonus, giving fans the Persona 4 Golden BGM set with several battle themes and the results music. In addition, while the standard version will just have the game, the Digital Deluxe Edition will include a digital artbook and a digital soundtrack for this remake.
Meanwhile, the Digital Premium Edition will have everything from the Digital Deluxe Edition, as well as a set of DLC. This DLC includes all the costumes and bonus Personas based on Persona 4 and Persona 5 games, as well as the background music for both games.
Persona 3 Reload trailers
Announced during the Microsoft Xbox Showcase in 2023, the first trailer shows the remake in a surprising amount of detail. We got confirmation that you'll be able to walk around Gekkoukan High School, talk to students, and socially interact with them similarly to the original game, as opposed to the largely menu-based Persona 3 Portable.
Dungeons now share the perspective of Persona 4 and Persona 5, where the camera is behind the player rather than top-down. Series staples such as recruiting and combining demons are the same as before, though it's been speculated that there are additional social links.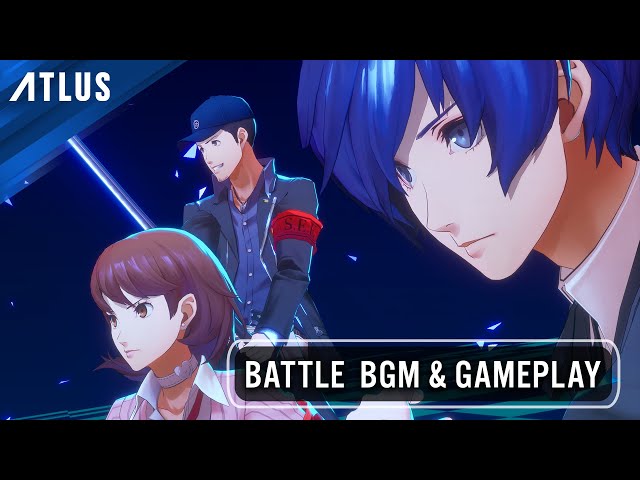 Persona 3 Reload gameplay
Largely, Persona 3 Reload follows the base game rather closely. As a member of the SEES, you will explore Tartarus, the altered form of the school that is now a dungeon that changes nightly. You will manage your time between school lessons, socializing with your peers, and fighting against monsters to prepare for stronger threats.
The battle system uses the tried and true turn-based Shin Megami Tensei from every Persona game. You need to use attacks enemies are weak against to enable your team to dogpile in and beat them to a pulp with an all-out attack. As the calendar year progresses, you'll also fight against tough bosses on set days, progressing the story and potentially unlocking new party members.
So far, it all sounds the same as before, but we've also noticed some new features in Persona 3 Reload. The most notable for long-time fans is some back story for the villainous group known as Strega, who wish for the Midnight Hour to continue as they would return to being nothing more than social outcasts without their Persona powers.
There are also some new gameplay features as part of Persona 3 Reload that weren't in the original games. You can now access a communal kitchen, a DVD player, a library of books, and a small garden. Each of these can help boost your social links with your fellow dorm-mates but also increase stats such as Academics and Charm. This is all in addition to the social links from previous versions.
Persona 3 FES and Portable content
When Persona 3 was first released on PlayStation 2, a newer version came several months later called Persona 3 FES. FES included a special epilogue campaign that did provide some closure on the main game's rather convoluted ending. This DLC story was omitted from the PlayStation Portable remake, which is the Persona 3 Steam version you can play right now. However, Persona 3 Portable also introduced a female protagonist, direct commands for party members, and new music.
However, in an interview with Famitsu, translated by Siliconera, the development team confirmed that the focus will be on the base version of the game. According to Personal 3 Reload producer Ryouta Niizuma, the game "…is a project that prioritized remaking the original Persona 3 for modern consoles. So it doesn't contain the epilogue from FES or the female protagonist from Portable. However, that doesn't mean that the new additions to the main story that was added in FES won't be in Reload."
And that's everything we currently know about the Persona 3 Reload release date. If you fancy taking this RPG on a long trip, our Persona 3 Reload Steam Deck guide will let you know if it's compatible with Valve's handheld gaming system.