As part of the game's one year anniversary, Obsidian has released the 5.0 release of Pillars of Eternity 2: Deadfire – with a number of notable inclusions for fans. The developer has added new story content, a new UI for the ship, and the game's final and most difficult God challenge – but perhaps the biggest part of the update is the full, final release of Deadfire's turn-based mode.
Pillars of Eternity 2's turn-based mode first appeared in January this year, eight months after the game's launch – where it was only available to players as an experimental mode in beta. Now several months later and a full year after Deadfire's release, turn-based mode is live and polished at last.
As the press release explains, "thanks to feedback from the community, Obsidian have made a lot of changes to turn-based mode to account for bugs and balance fixes and it is now in full release with the 5.0 patch". The new mode replaces the real-time-with-pause combat the series has used since the first game, which – like the rest of Pillars 1 – was a homage to BioWare's classic Baldur's Gate.
Today's anniversary update also includes new, free story content, although don't expect anything too drastic. The content just basically includes new lines of dialogue for Woedica and Eothas, specifically to do with the reactivity between the characters while on the game's critical path. This is based on player feedback apparently, and Obsidian brought back voice actors Liza Ross (Woedica) and Taliesin Jaffe (Eothas) to record the new lines.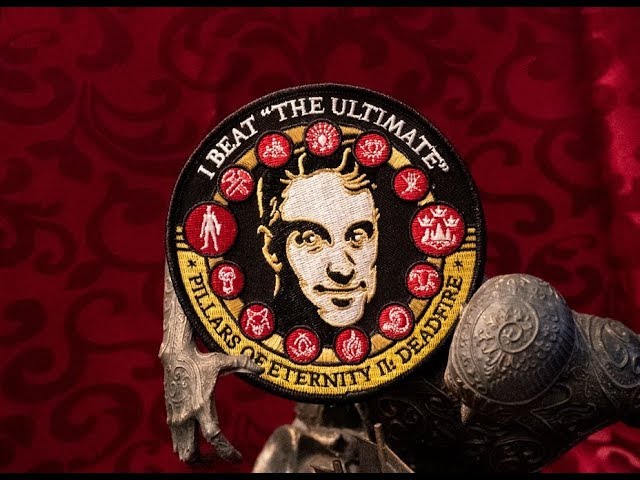 The final major addition in the 5.0 update is Deadfire's final God Challenge DLC, 'The Ultimate'. These challenges were the last part of the game being worked on by studio design director Josh Sawyer, so this may mean he is properly moving on to other projects. The final challenge turns on all the other God Challenges, Solo (no companions), Trial of Iron (Iron Man mode), and Path of the Damned (hardest difficulty). Obsidian is also holding a competition to see who can beat The Ultimate first – details in the video above, which is presented by Sawyer.
Related: check out the best RPGs on PC
The one thing that isn't made clear is whether this is the final update for Pillars of Eternity 2. With most of the studio presumably working on first-person RPG The Outer Worlds and whatever they're cooking up for Microsoft, there may only be patches left to come for Deadfire. We're happy to be surprised.