Prince of Persia: The Lost Crown is Ubisoft's latest addition to the iconic adventure game series. Surprisingly, this new title functions as a 2.5D platformer bringing a new feel to a classic franchise. The Lost Crown is Prince of Persia's first entry in 13 years, making Ubisoft's announcement a pleasant one for fans of the action-packed games. This reveal featured an action-packed gameplay trailer showcasing some of the features we can expect to see upon the game's release, from unique character design to intense new bosses.
The Lost Crown will launch sometime in January 2024, which means you will have to wait a little while before you get to dive into the action-adventure platformer. Presenter Geoff Keighley spoke on Ubisoft's reveal, stating that the game is going to stand out amongst its predecessors with its combination of "deep combat" and mind-boggling puzzles. The platformer has also been dubbed by Ubisoft as having been "inspired by the Metroidvania structure," which is quite easy to tell even with first impressions.
We can also expect to see brand new boss fights in this side-scrolling "modern take on the legendary franchise," as it is set in a mythological take on the Persian world where "boundaries of time and space are yours to manipulate." I am personally super excited to see how this time-control mechanic pans out once the full game releases, but the gameplay shown in the reveal trailer looks very fluid.
I do wonder what The Lost Crown will mean for the Prince of Persia Sands of Time remake, since it was delayed and then, well… forgotten? All we know about the latter game is that it is marked as "coming soon." At least The Lost Crown has a more solid date for us.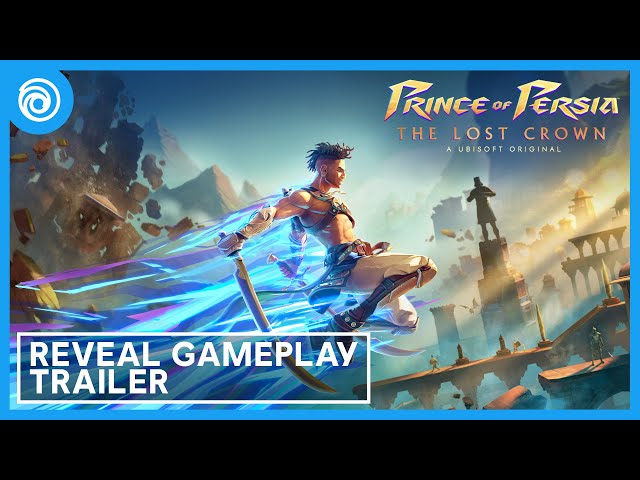 This is a breaking news story as part of PCGamesN's ongoing coverage of the Summer Game Fest showcase on Thursday, June 8, 2023. We'll continue to update this page as and when additional information becomes available to bring you everything in one place as quickly as we can. Be sure to head over to our news hub for all the latest from the show.
You can also follow PCGamesN on Twitter and Facebook to stay up to date with the latest and greatest developments from this show, along with all the biggest PC gaming updates and more.