Tim Schafer, CEO of Double Fine Studios, has suggested that upcoming platformer Psychonauts 2 might bring something a little bit different to the series. Discussing the balance between what fans want and keeping true to developers' creative vision, he indicated that the game won't simply repeat everything that fans loved about its predecessor.
In an interview with PCGamesN at this year's E3, Schafer said "what the fans want is for us to be true to our creative vision. Unless we start messing it up. Unless we do something with Raz that they don't like. That's my assumption I'm making."
"If you make something and they like it, they'll say 'give me more of that'. And sometimes that's the worst thing you can do – give them exactly the same thing. Because what they want is 'I want to feel like I felt like when I did that'. And the reason they felt that way is because you surprised them, you challenged them, you brought new things, you delighted them. You just can't play the same song again and have them like it just as much"
It sounds then like Schafer and his team are keen to use the opportunity to make the crowdfunded follow-up to the original Psychonauts, released way back in 2005, a slightly different-sounding "song", so to speak. Rather than simply repeat the first game's formula, it looks like Double Fine will be looking to "surprise", "challenge", and "delight" players in potentially new ways, while staying true to their creative vision. Whether this will be in terms of level design, characters, plot, something else, or all of the above, we'll just have to wait to find out.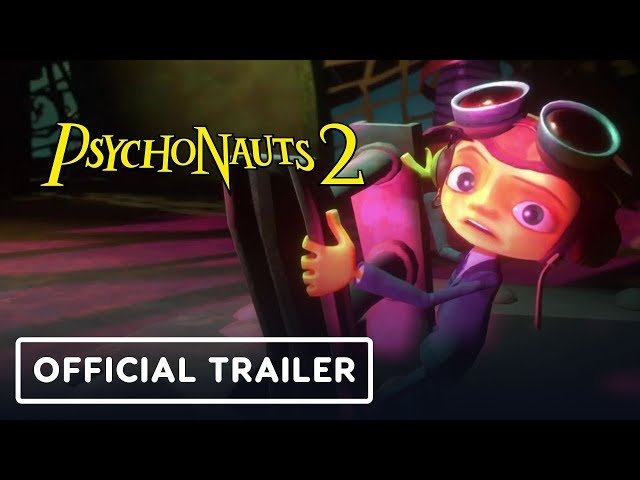 This ties into a wider debate about studios treading the fine line between giving their fans what they want and sticking to their own idea of what a new game should be, even if this might involve trying something quite new, that has been touched on at this year's E3. For example, Bethesda has announced the upcoming Wastelanders DLC for Fallout 76, which will add human NPCs to the game in-line with fans' wishes, even though the studio didn't originally want to include them.
Platforming perfection: Check out the best platforming games on PC
Keen to see what Psychonauts 2 will bring? Unfortunately there's no release date just yet, but as Double Fine is now joining Microsoft's Xbox Game Studios, hopefully it won't be too much longer until it drops.