It's something of a truism to say that Fallout 76 wasn't quite what players hoped it would be at launch. Part of that was to do with the omission of non-playable characters: players complained at the perception of the lack of choice and consequence they'd usually find in single-player games in the series as they spoke to simple robots and terminals. But, now, NPCs are on the way as part of the massive Fallout 76: Wastelanders update, and it wasn't long after launch that Bethesda realised they needed them.
In an interview at E3 2019, when asked about the shift towards NPCs in the game, project lead Jeff Gardiner said that "we decided very early on to commit to a game where the other players were the NPCs. And, in hindsight, pretty early after we launched we realised that we wanted to give our fans what they want."
While he didn't go into specifics as to precisely when the realisation dawned, Gardiner did confirm that it wasn't within the first month: "the first steps after we launched the game were to sure it up". He denied that NPCs in Fallout 76 were always part of the plan, but the change of heart was a reaction to the wishes of their fans.
If adding Fallout 76 NPCs wasn't part of the plan, it's certainly a disruptive change: making this addition for Wastelanders involves ripping out whole systems and stuffing plenty more bits in their place. "We tore out dialogue cameras and had to figure out how to have multiple human characters talk to a single NPC, so we've had to come up with new tech for that," Gardiner continued. The team also has plenty more VO to get recorded, of course.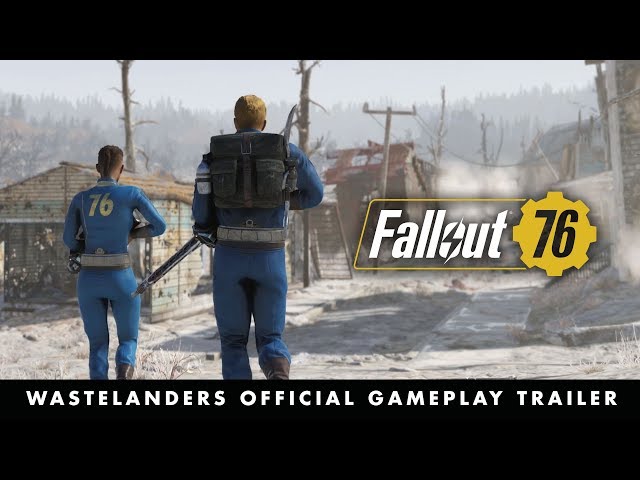 After the dust settled on the game's troubled launch, it has retained a modest community of mostly friendly players – with some wholeheartedly subscribing to Fallout 76 player vending and helping out their fellow survivor – this could well be a major shift towards the RPG for the online game that brings players burned by its original launch state back in. Although, sadly, you can't romance your new non-playable comrades.
Last man standing: Fallout 76 is Shroud's "next main game"
There's plenty more to the Wastelanders update, which Bethesda unveiled at their E3 2019 keynote address. When it launches free to owners of the game in Autumn 2019, it'll also bring a new main quest. There's also a battle royale mode, Fallout 76's Nuclear Winter to come, too. If you're not convinced, there's a Fallout 76 free trial taking place from June 10-17. Either way, it's obvious that Bethesda are not giving up on their online Fallout experiment.