Want to know when the Rainbow Six Extraction release date is? Previously known as Tom Clancy's Rainbow Six Quarantine, Ubisoft is putting cooperative play first in this PvE shooter. In teams of three, Extraction pits players against a deadly parasite which takes the form of a sticky black mould. This parasite is known as the Sprawl – if left unchecked, it has the ability to infect and kill humans.
Extraction borrows a number of core elements from Rainbow Six Siege, including the operators Ela and Vigil, who appeared in the first trailer back in 2019. The gameplay should feel familiar to anyone who has dabbled in Siege's multiplayer, and we fully expect to see more Rainbow Six Siege operators become part of the game.
When describing the game for the first time, Ubisoft made it clear that you don't have to be a Siege player to enjoy Extraction. This game may be a good way for new players to get to grips with a few of Siege's mechanics, as players will use some of the same weapons, gadgets, and operators. Here's everything we know about Rainbow Six Extraction so far.
Rainbow Six Extraction release date
The Rainbow Six Extraction release date is September 16, 2021.
Rainbow Six Extraction was scheduled to launch back in 2020, but was pushed back due to development challenges caused by the global pandemic.
You can take a look at the cinematic reveal trailer below, which introduces some of the Rainbow Six Extraction operators, as well as some of the monsters we'll be fighting, alongside primary and secondary gadgets.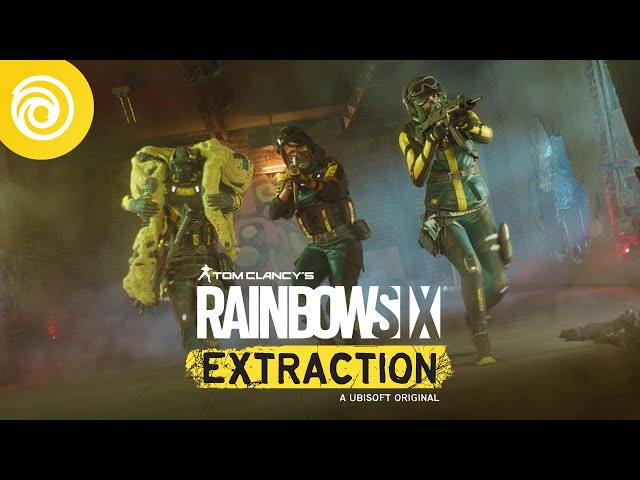 As for Rainbow Six Siege itself, the North Star release date is set for June 14, though all the new content has been playable on test servers for some time. The big addition is the new operator Thunderbird, but you can see a full breakdown of all the Rainbow Six Siege North Star changes at that link.