What is Rainbow Six: Quarantine? R6 Siege had a limited-time event back in 2018 called Outbreak – it was a PvE game mode that pitted the hardened operators of Siege against an unknown, infected opposition. Well, it was so popular that Ubisoft decided to make an entire game with the same premise, and now we have Quarantine – or, we did for a bit, anyway. It's now Extraction, but we'll talk about that later.
The multiplayer game pits humans against infected and will test your teamwork to the maximum. It brings Rainbow Six's signature destruction with it, too, so you don't necessarily have to enter a building through the door… if you know what we mean.
Rainbow Six Quarantine release date
Rainbow Six Quarantine changed its name to Rainbow Six Extraction and was released on Thursday, January 20, 2022. To see how the launch went, check out our Rainbow Six Extraction review here.
Rainbow Six Quarantine gameplay details
Quarantine is a tactical FPS where you face off against a variety of alien monsters as a team of three. Rainbow Six Quarantine is set a few years in the future from the Rainbow Six universe and features a deadly new breed of mutated alien parasite that infects human hosts as well as their surroundings. There are a few roguelike mechanics, with no two missions panning out the same way.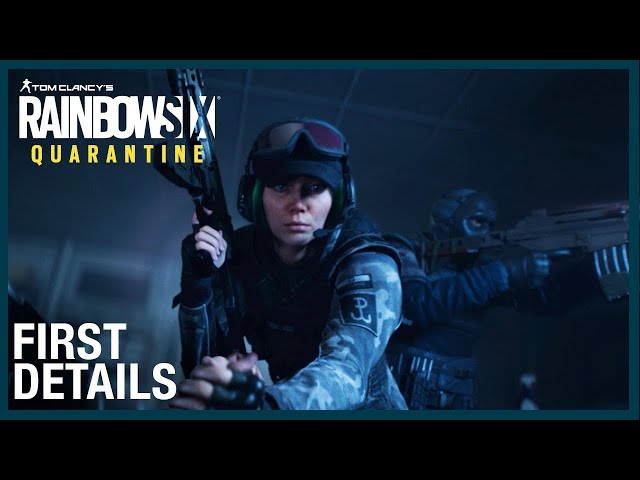 Rainbow Six Quarantine beta
Players had a chance to get their hands on Rainbow Six Quarantine early with a technical test back in 2021.
That's all there is to know about the short-lived Rainbow Six Quarantine. It's understandable that Ubisoft chose to rename the shooter, what with most of the world being under an actual quarantine during development. If you're looking for more things to aim your gun at, check out the best FPS games here, and even the best co-op games if you want to get a buddy involved.