Two Elite Rainbow Six Siege skins revealed in two days? It's the kind of content drop that you can only expect at Six Invitational, and this latest Ash Elite skin will delight the community, considering she's one off the most picked operators in the game. It's not the first or even the second Ash Elite skin to arrive in the game, a Sidewinder Elite and Black Viper Elite released during the Outbreak event two years ago, but neither one was seen as a true Elite as they were available via the event packs and challenges.
Ubisoft has a bit of a habit of dropping at least one surprise during its new season and upcoming year panels, so while a few players did anticipate the Rainbow Six Siege Caveira Elite skin as it was datamined late last year, nobody was expecting the new Ash Elite skin.
If you've not bought an Elite skin before, here's what to expect in terms of pricing. Provided Ubisoft hasn't changed its pricing model, then the Ash Elite skin will cost 1800 R6 Credits. However, if you've got the Year 5 Pass then this is reduced to 1,620 R6 Credits. The cheapest way to get this is to buy a Bronze and Silver pack of R6 Credits, which is £11.98, or you can buy a Gold pack for £15.99 and have some spare for your next purchase.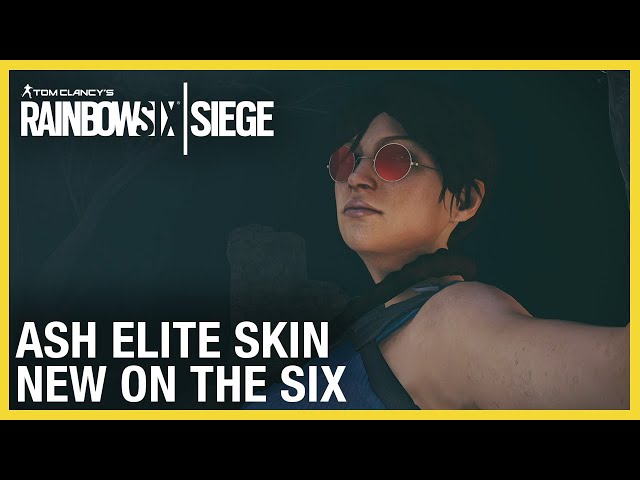 As for the Ash Tomb Raider Elite skin release date? According to the reveal the new Elite skin will be available when Operation Void Edge releases, so sometime around early March, 2020.