Of all the games, Rainbow Six Siege is the one known for its out there crossovers. They often don't make any sense, which is why this new Rainbow Six Siege operators DLC bundle that crosses over with WWE is another interesting case. First, it was Rainbow Six Siege and Nier, and now it's The Undertaker and Becky Lynch.
Two new cosmetic bundles for Rainbow Six Siege based on WWE Superstars are available as of January 12, 2023, as operators Blackbeard and Thorn can transform into The Undertaker and Becky Lynch, two of the biggest names in professional wrestling.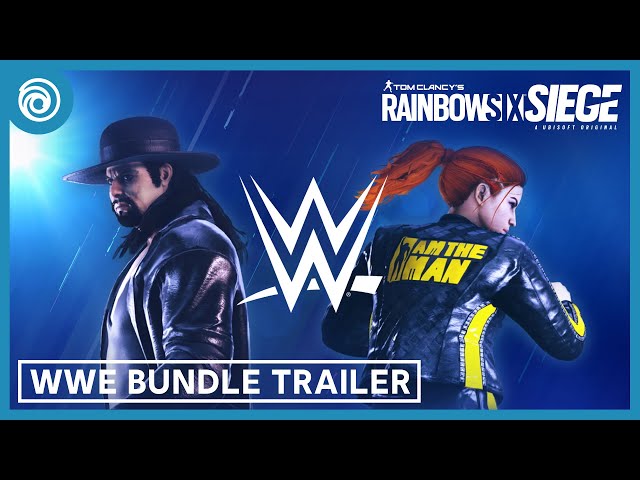 Each bundle comes with a uniform, headgear, charm, Operator portrait, Operator card background, and weapon skin for each primary weapon, these being the MK17 CQB for Blackbeard and UZK50GI for Thorn.
You can get each operator bundle for 2,160 R6 credits, or both together for 4,080 instead – Ubisoft sells 4920 credits for $34.99 USD / £29.99, if you want some rough indicators of the price.
Outside of videogames based on wrestling properties, the worlds of the interactive medium and sports entertainment actually cross over on a fairly regular basis, as AEW wrestler and gamer Kenny Omega came out to Wrestle Kingdom 17 dressed as Final Fantasy 7's Sepiroth, One Winged Angel and all.
You can find the Rainbow Six Siege WWE bundle in the game's store.
If you want more from your tactical Ubisoft shooter, we've got a look at the Rainbow Six Siege year 7 roadmap which is set to close out in a couple of months, and a breakdown of the best Rainbow Six Siege operators as well.