When is the Red Dead Redemption 2 PC release date? PC players have been anxious for a release date, and with good reason. Red Dead Redemption 2 enjoys a very strong 97 on Metacritic. Now the moment has finally arrived.
Developer Rockstar has announced Red Dead Redemption 2 will launch on its new Rockstar Launcher Platform this November. The game will be available to pre-purchase on the Rockstar Launcher from October 9 and there will be "special bonuses" available for those who do pre-purchase the game.
Being a positive bunch of wannabe cowboys and girls has finally paid off. The adventure is coming to PC, and if you look at the various Red Dead Redemption 2 reviews – we've every right to be relieved that the long wait is finally over. Here's everything you need to know about the Red Dead Redemption 2 PC release date.
Red Dead Redemption 2 pc release date
The Red Dead Redemption 2 PC release date is November 5, 2019. That's right, we can expect the open-world cowboy adventure game to barrel onto PC this year.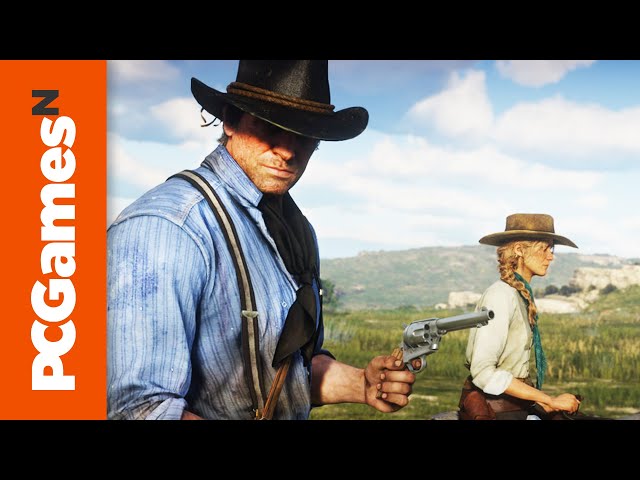 The rumours that Red Dead Redemption 2 would be heading to PC have been doing the rounds for while. Take-Two Interactive – Rockstar's parent publisher recognised the importance of the PC as a platform. In an August 2017 earnings call (as reported by Gamespot) Take-Two president Karl Slatoff noted that PC gaming is "very important, very exciting." He also recognised that "the PC market is vibrant for us. It's a great market. It's a big market. It's a core market."
Now we finally have confirmation of Red Dead Redemption 2's release date on PC, RDR2 will also head to Steam in December, although there is currently no pre-purchase or release date given for this launch. The game will also be part of Google Stadia's streaming service and "launch title" on 19 November.
Now a Red Dead Redemption 2 PC release date is confirmed, we can all sleep well knowing the wild west adventure is coming to PC this year. In the meantime, why not fulfill your Manifest Destiny with the games like Red Dead Redemption we recommend. Equally, these are the best Western games you can commit to your hard-drive, if you're still in need of some rootin, tootin- cowboy goodness.
Can you run it? Check the Red Dead Redemption 2 requirements at PCGameBenchmark.