Earlier this year, we got to see what Skyrim looks like with Old School Runescape-like graphics, thanks to a mod. Now, you can get a look at Rockstar's glorious Red Dead Redemption 2 with a similarly stripped back overhaul – and the results are pretty hilarious.
In GameSpot's 'We completely destroy Red Dead 2's beautiful graphics – Potato Mode' video (which you can check out below), Jean-Luc Seipke and Joey Yee dive into RDR2's graphical settings and "guts," reducing them down to a handful of barely recognisable – but oddly endearing – pixels. Starting with player character Arthur Morgan, bit by bit the whole game gets the pared back treatment.
From around the 7:11 mark, it becomes pretty tricky to identify who's who in the Van der Linde camp. Sure, Arthur's the one you control so you know who he is, but all of those customisation options you might have been trying – picking his outfits and facial hair out carefully – suddenly don't mean much. The poor cowboy gets reduced to a series of pointy, colourful blobs.
Once he's saddled up for a trip into Valentine with Tilly, Mary-Beth, Karen, and Uncle, the only cues are their voices – and then things just start to spiral a bit, with the landmarks of the little town barely discernible.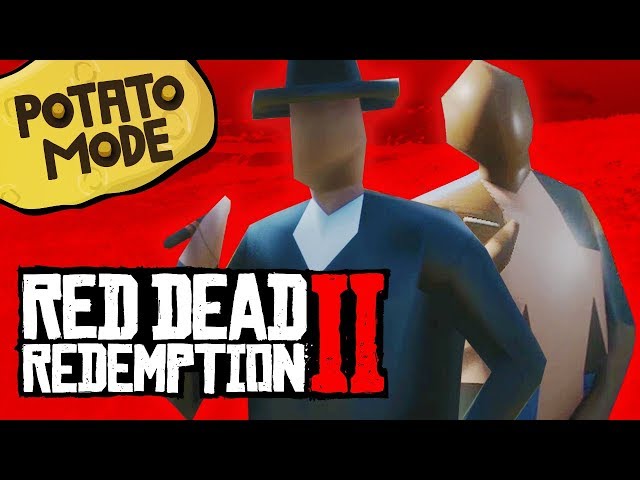 The results are pretty funny – check out the video of RDR2 in 'Potato Mode' above.
In other news, following the Red Dead Redemption PC release date only last week, there are already a bunch of Red Dead Redemption 2 mods available in case you're tempted to try some new things – like Joker makeup and a mod that lets you play nude – in your game.