Remnant 2 has been breaking records since its release, already overtaking Gunfire Games' preceding title in peak player count. The RPG game is well-known for its dark setting and unique bosses, as well as its support of co-op play. It seems that the developers' work on making a remarkably improved sequel has more than paid off, as positive Steam ratings continue to roll in and new players pick up Remnant 2 to enjoy it with friends.
Remnant 2 has now officially sold over a million copies, prompting the developers at Gunfire Games to share their excitement. Following this milestone and the ground-breaking amount of Remnant 2 players after just one day of being available to play, the devs stated, "As a commercial and critical hit, we're incredibly proud of the Gunfire team and everyone here at Gearbox Publishing who brought this title to life."
To celebrate the massive achievement, Gunfire Games posted a brand-new trailer for Remnant 2, which you can watch below. The team also gave a shoutout to the player community, writing, "To everyone who helped us achieve this amazing milestone, thank you for your unwavering support."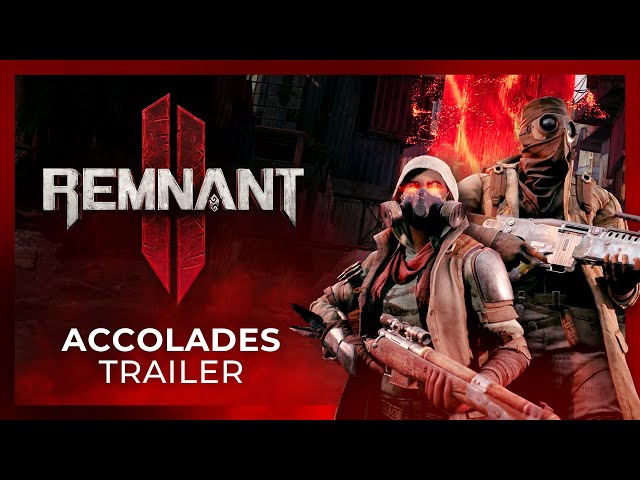 As detailed in our Remnant 2 review, the game has a massive world with mind-bogglingly deep lore. This makes its instant success come as no surprise, but as pleasant news nonetheless. If you've not yet touched the co-op survival shooter with soulslike elements, then you can join the battle to save humanity and find out why the sequel has more than twice the original game's players in such a short amount of time following its release.
You can play alone, or in three-person co-op, but in my opinion, playing with friends is the way to go. The world is dynamically generated and full of branching quest lines, unique loot, and secrets you won't unearth even if you spend hundreds of hours searching for them. I'm not kidding, The Remnant 2 secrets are practically endless and have still not been completely discovered by the devs themselves.
If you've enjoyed Remnant 2 yourself or are tempted to dive into it now, then you may be interested in checking out some of our other favorite games like Dark Souls. Alternatively, you can have a look through a few of the best multiplayer games out there if your favorite thing about Remnant is the fun you can have alongside your friends.