Remnant 2 is a thrilling title for fans of adventure-filled RPG games, with its unforgiving combat and fun co-op features. Gunfire Games and Gearbox Publishing's first title proved to be a big success itself, garnering fans from the FromSoftware player base and other communities alike. With the official release of Remnant 2 just on the horizon now, excitement for the game is at an all-time high as players anticipate the sequel's new features. Principal designer Ben Cureton made a post about Remnant 2 earlier much to our pleasant surprise, solidifying just how much the new game actually has in store for us.
As further detailed in our Remnant 2 review, the expansive world offered by the game is chock full of lore, most of which is meticulously placed within dialogue or journals. Cureton's post on Twitter confirmed this, as he started off by addressing "those that love secrets and exploring." He went on to state, "No one has seen or obtained 100% of everything," mentioning that the "hardcore players with over 400+ hours, reviewers that had early access, even our own internal developers" were all unable to discover every in-game secret.
"Remnant 2 has secrets within secrets within secrets." The designer wrote that the developers had spent time ensuring that obtaining all of the achievements in Remnant 2 was player-friendly, but that you could go "far beyond" just 100% by looking for secrets implemented to "keep the game rewarding." Cureton even dropped a hint about future content updates, saying that there is "more in store."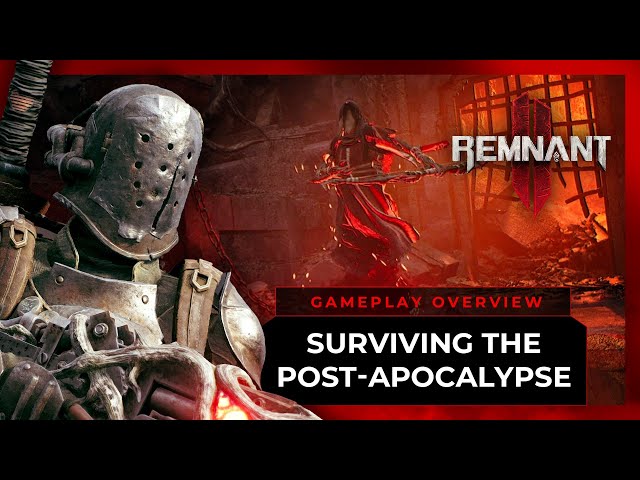 You won't have to wait much longer before finding out just how huge the world and its secrets really are within the RPG, as Remnant 2 is coming out on Tuesday, July 25. Just like in FromSoftware's games, you will have to look between all of the lines, so to speak, to discover the full depth of Remnant 2's lore. Keep an eye on everything, and then keep an eye on everything within that everything, too.
The soulslike RPG is definitely shaping up to be a worthy successor to the first game, and the developer's post about the massive amount of in-game content has only helped solidify as much. To this day, many players are still trying to find everything in the series' first title, and 400+ hours as referenced by the designer is no small amount of time spent in the sequel either.
If you can't wait to play Remnant 2, then you also may be interested in checking out some of our other favorite games like Dark Souls. Alternatively, have a look through a few of the best multiplayer games out there if your favorite thing about Remnant is the fun you can have with your friends.