There's more '90s remake news today, but don't worry – this one's not a delay. The Resident Evil 3 remake release date is still set for April 3, and now we've got a fresh trailer showcasing our first look at a bunch of reimagined characters and enemies from RE3, including more than you ever wanted to know about Nemesis' "slimy appendages".
"A new screenshot depicts Nemesis' elongated tentacle mutation that strikes with lethal accuracy," Capcom says in a press release. "These grotesque protrusions only emerge as the black bandages obscuring Nemesis' mutilated form fall apart to reveal the results of Umbrella's cruel experimentation."
I cannot get over the company's clinical description of these tentacles in its official marketing materials, and the fan-facing descriptors over on the Unity blog are just as wild. You can head over there for a full rundown of the Nemesis' abilities and what to expect from the newly-revealed supporting cast, but it'll all look pretty familiar if you've played the original.
Perhaps most notable, all this fresh media includes our first look at the hunter enemy. Check out the trailer below.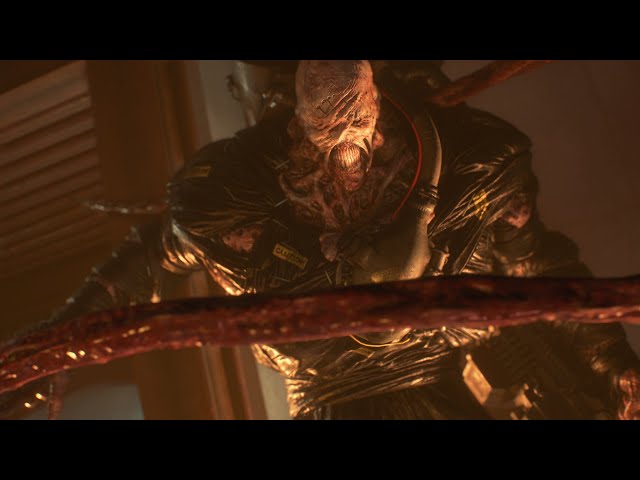 And here are a fresh load of screenshots to give you a more detailed look.
You can currently order Resident Evil 3 remake for Steam at a remarkable discount. Check out our full list of upcoming PC games for a look at everything to expect in 2020.