Resident Evil 3's remake is one of the games industry's worst kept secrets, and publisher Capcom has finally decided to officially confirm it during PlayStation's State of Play stream. The Resi remake will come to PS4, Xbox One, and PC on April 3, 2020 – and it will contain all of Project Resistance as a separate 4-player co-op mode.
As with the series' previous remakes, this one will be more than a mere lick of paint. Tank controls are gone, with a new over-the-shoulder solution included. In addition, the new game will feature a revamped environment built in Capcom's RE engine, which has previously been used in Resident Evil 7: Biohazard and the Resident Evil 2 remake.
Project Resistance was previously revealed, but it appeared to be a codename for a separate Resi game. Now, Capcom has confirmed the mode will be a brand-new 4v1 asymmetrical multiplayer experience included in the Resident Evil 3 remake. You can see the Resi 3 remake reveal trailer below.
Anyone who pre-orders will get the classic costume pack for no added cost. Separately, a $180 collector's edition includes an artbook, a digital soundtrack, a physical map, and an 11″ Jill Valentine figure. The collector's edition is exclusive to GameStop in the US, with international information yet to be revealed.
The original game was released for the PlayStation in 1999 before later coming to PC, Dreamcast, and GameCube. It began the series' change to a more action-oriented direction from the pure survival-horror genres it had toed in the past, and was critically acclaimed at launch.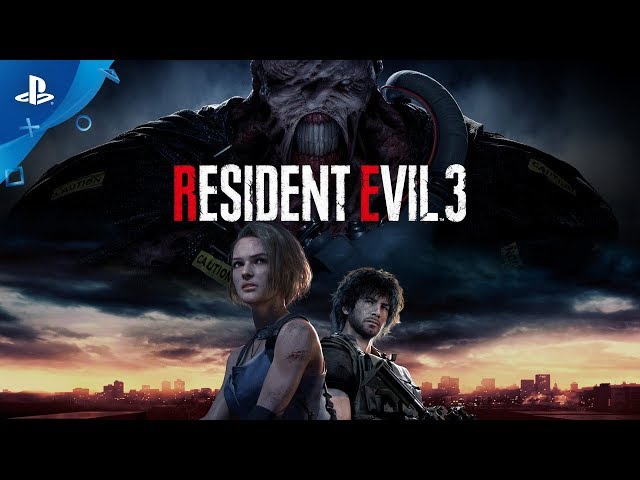 Resident Evil 3 remake rumours have been swirling around for a while, and Capcom itself had even teased fans with artwork of the game's infamous Nemesis character. The publisher had, however, refused to confirm the rumours – until now.
Previous Resident Evil remakes have been critical and commercial successes, with Resident Evil 2's remake sales coming close to outstripping those of the original after just two months on sale – compared to the original's 20 years. We think the game remains one of the best horror games on PC, and we awarded it an 8/10 in our Resident Evil 2 review. Let's hope the Resi 3 remake is just as good.