Riot Games is busy these days. The League of Legends studio announced several new games a couple of months ago that it would develop internally – a tactical shooter, a fighting game, and a Diablo-like ARPG. At least one of these will see the developer step outside of the League of Legends universe of Runeterra, but its latest announcement firmly underscores its commitment to the setting that made its name.
That announcement is Riot Forge, a new publishing label within Riot that will seek to partner with external developers specifically to create "completable" League of Legends games. "Each game we release will expand the League of Legends universe and allow players to experience League like never before," the website says. The first of the Forge games will be announced at The Game Awards this year.
So what does this represent for League and for Runeterra? What's Riot's longer term plan with this flurry of new announcements? We've been speaking to two of the leading figures behind Riot Forge to answer these questions and others: Greg Street, vice president of IP and entertainment at Riot Games, and Leanne Loombe, head of Riot Forge.
PCGamesN: What's behind the decision to establish Riot Forge?
Greg Street: Riot's current games, both League of Legends and the new games we recently announced, are live games-as-a-service titles that require large teams to support and maintain. Folks at Riot came up with the idea years ago that if we wanted to add single-player games to our portfolio, that we would want to develop those differently, with a far smaller resource allocation on the Riot side.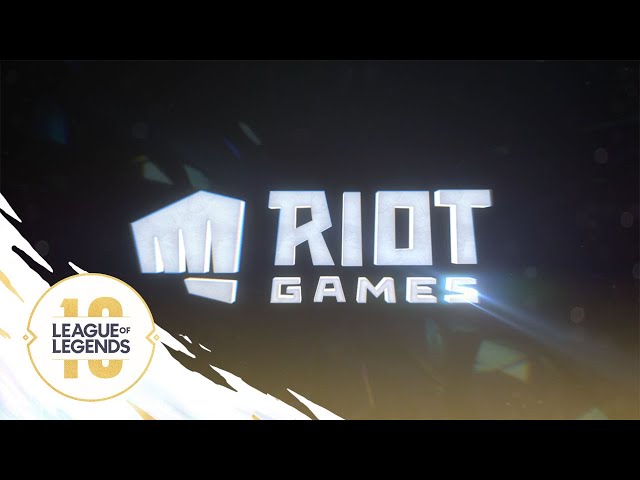 We've also tried different versions of co-development, but it can be quite complex and doesn't always provide partners with the right level of freedom, which led us to partnering with studios who are experts in their genre. They get to own and create these games and we take the role of a traditional publisher, giving them flexibility and freedom to use their talent and do what they do best – make awesome games.
In essence, Riot Forge lets us publish high-quality indie games that use the League IP and get them in front of both League players and players who might love our universe, but aren't active MOBA players.
Why is important to Riot to be able to support indie developers in this way?
Leanne Loombe: There are tons of people at Riot who love to play indie games, and we know there are a ton of indie game fans around the world! We want to give indie developers, who have made incredible games with their unique style, whether it be art, game mechanics or design, the freedom to create new League of Legends games.
The press release mentions enhancing Riot's R&D efforts. How do you envision this manifesting?
LL: Riot's focus is to make genre-defining games for players that will last decades, which takes time, and might not manifest in a large number of games. Making live service, competitive games requires a certain skill set in which Riot is an expert. Those types of games are fundamentally different to the "completable" games that Riot Forge is focused on, which will enhance Riot's R&D efforts.
Is there any genre that you're particularly hoping to see the world of LoL to move into?
LL: We're not focusing on a specific genre but we have been looking at what players are interested in and certain experiences that should fulfil that interest. All of our games will be bespoke, completable experiences in many different genres.
Are there any genres that you're wary of? Or any that you wouldn't be interested in lending the name to?
LL: We're interested in exploring all types of genres within the completable games classification. While there are certainly some genres that would be best for storytelling, we do want to see what kind of League of Legends experiences we can create in different genres.
"Developing completable game experiences" is an interesting statement. Is the idea behind this to maximise exposure for the various projects that come about as a result of Forge?
LL: Forge games will be classed as indie, we are not making huge triple-A games. We want to focus on bespoke, completable experiences that are the highest quality possible, and hope that League fans will give them a try.
Further to the above, do you have any concerns about competing for LoL players' time?
LL: We hope that players of all types will come to love the League of Legends universe, whether that's through playing LoL PC, Legends of Runeterra, or a Forge game. We design LoL as a great game to keep coming back to. We don't want players who take a break from LoL to feel punished.
There are a lot of great games out there that we want to play as well, and LoL will be waiting when players finish a Forge game or take a break from Legends of Runeterra or even a great game made by another studio entirely.
What do you think makes the LoL IP appealing to third party studios?
LL: League is increasingly one of the most recognised IPs out there, despite there being such limited storytelling so far. We think it has so many fascinating regions, champions, and interesting stories to be told, we've really just started to scratch the surface. It's a chance for third-party developers to help tell some of those stories.
Will these developers be allowed to extend the LoL canon, and if so how will this be curated?
LL: Absolutely. We aim for these games to be canon, and will work with the studios to make sure the stories are authentic to the League of Legends universe. The Forge team will work with internal Riot teams to ensure we avoid conflicts and make connections where possible.
Riot went from having, really, one main title, to a few in a short amount of time, and now with Riot Forge, it looks like there could be a lot of new games in a relatively short period. Can you tell us how many games might be in the works in 2020?
LL: We unfortunately are not able to share specifics, but will let you know when we do!
Are there any dream studios you'd love to work with through Riot Forge?
LL: We are interested in working with developers that have made great games and have a unique style and identity, but we have no specific dream studio. We are always interested in speaking to developers that are passionate about working in the League of Legends universe and seeing if a partnership makes sense.
Will these new games be available on your client alone, or find their way to other storefronts?
LL: We will distribute these games to wherever players are, which include PC, console, and mobile.
Would you invest more in a game, or even take on its expansion in-house, if upon release it outperformed expectations?
LL: We don't have plans to take on an expanded role beyond publishing these games, but we hope they will outperform our expectations!
Legends of Runeterra is doing well and is a real departure from the ordinary LoL concepts. Was this diversification an inspiration for Riot Forge?
LL: We've always wanted to bring the world of Runeterra to more people! Legends of Runeterra has been in development for a while now, but was not an inspiration for Riot Forge.
Reporting by Imogen Mellor and Richard Scott-Jones