Risk of Rain 2 developer Hopoo Games shared plans for the coming year of Early Access, which will see the additions of new content in five seasonal updates. Each major update will add new bosses, enemies, and equipment to find, and the studio plans to add four new survivors in the lead-up to the launch of version 1.0 in spring 2020.
The Risk of Rain 2 content roadmap begins with a first big update in June. That will include a new playable character, a new stage, a new boss, plus new items and equipment. The rest of the updates are tied to seasons, so the following update is scheduled to drop sometime in the summer. That update will include another new character, another new boss, and more equipment and items, plus what Hopoo Games is calling "Skills 2.0," presumably a rework of the existing skills system.
Risk of Rain 2 has been in early access for a month now, and it's been a runaway success – within a week of launch, it had sold more than 650,000 copies, far exceeding the developer's expectations.
But being an Early Access title, it's still got some rough edges to smooth out, and Hopoo says it's using the development roadmap as a way to stay in touch with players and identify the areas where work needs to be done.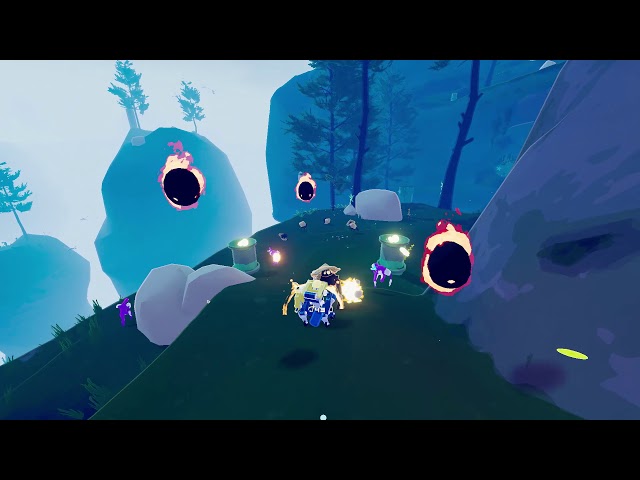 Hopoo has already implemented several fixes and changes suggested by the player community, such as tweaking the way blazing and frozen status effects are calculated.
Read more: How to unlock Risk of Rain 2's final character
After the summer update, players will be able to look forward to another update in the fall, which will add new Hidden Realms to Risk of Rain 2, in addition to another round of new bosses, items, equipment, and another new survivor.