Someone must have sarcastically asked the developers of survival game Rust if "water was wet" at some point, and the answer seems to have been, "not wet enough!" Rust water is going to get wetter, in other words – although not in time for the next patch, which arrives in the main game on February 2. That update will, however, include a host of additional changes to some of the new industrial management elements that have appeared on the test servers.
As usual, YouTuber and Rust insider ShadowFrax has the scoop on the latest updates to hit the test build in the Rust Staging branch. It's a noticeable visual upgrade to the way the sea currently looks, with nicer shoreline interactions, better foam and caustics (the peculiar way light bounces around in water), and more realistic waves that react to storms and get choppier the further out you go.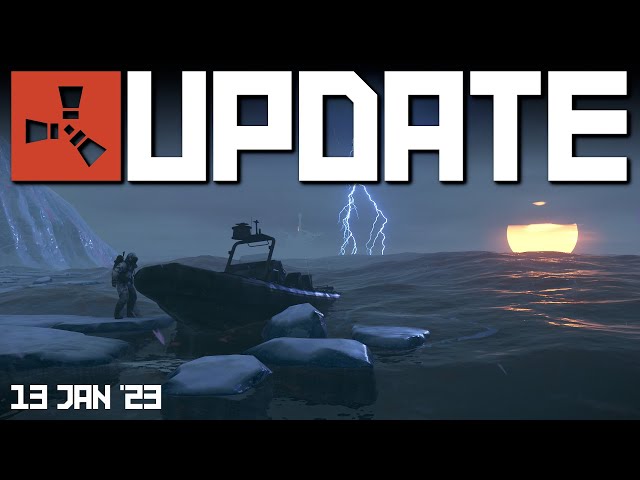 Additionally, the line separating the water from the air above it looks much nicer, and Shadowfrax says we can expect improved boat physics when the new water system arrives as well.
There are some changes currently on the staging build that we can (probably) expect to make it into the main branch (at least in some form or another). These include the ability to add adapters to new structures, including small oil refineries, lockers, and coffins. Large furnaces and large wood boxes can accept up to four of them, allowing players to "daisy chain" containers without needing splitters or combiners.
However, if you do find yourself using splitters or combiners, you will be able to rotate them in 90-degree increments, which is handy for tidying up any cable gore you've built up.
There's plenty more in development at Facepunch, Shadowfrax reports, including building skins, pets, weapon racks, remote controlled drones, and a procedural cave system.
Check out our list of the best building games on PC for more DIY goodness.