It looks like there's more information to add to the pile of what we (think we) know about FromSoftware's mysterious upcoming project, rumoured to be titled 'Great Rune' and linked to Game of Thrones writer George R.R. Martin. A modder has just found a possible reference to it in Sekiro: Shadows Die Twice's game files.
FromSoft game modder Joseph 'TKGP' Anderson has just posted a screenshot on Twitter of a Sekiro config file and, if you check out the start of the file's network path, clear as day you can see 'GR'. This might not seem like much but, as the modder explains in a follow-up tweet, the studio starts the network paths "with a different abbreviation for each game. This one path starts with N:GR instead of the usual N:NTC for Sekiro" (he later confirmed that NTC does represent Sekiro, though what the acronym 'NTC' means exactly is unclear).
Redditor Katalash backs this up, citing Bloodborne ('SPRJ') and Dark Souls 3 ('FDP') as previous examples where codenames were used in FromSoftware's game file directories. The user also confirms that the screenshot shows an unused test material, which determines what in-game models look like.
Anderson seems pretty sure this is a solid hint at 'Great Rune', saying "apparently there was a sneaky little reference to Great Rune sitting here in the Sekiro material configs all along".
Apparently there was a sneaky little reference to Great Rune sitting here in the Sekiro material configs all along. pic.twitter.com/H5uKZOUzZi

— TKGP (@TKGP_) May 29, 2019
Similarly, Katalash says it's strong evidence of two things: 'GR' or Great Rune is a thing, and that the game is being built on the studio's "internal game engine instead of Unreal Engine 4 like some rumors suggested".
Related: Check out our Sekiro bosses guide
This little nugget follows a lot of recent speculation about FromSoft's project, and recent announcement from Westeros wordsmith Martin that he's consulted on a game 'out of Japan', probably for the studio. Hopefully we'll hear more about this soon at E3 2019.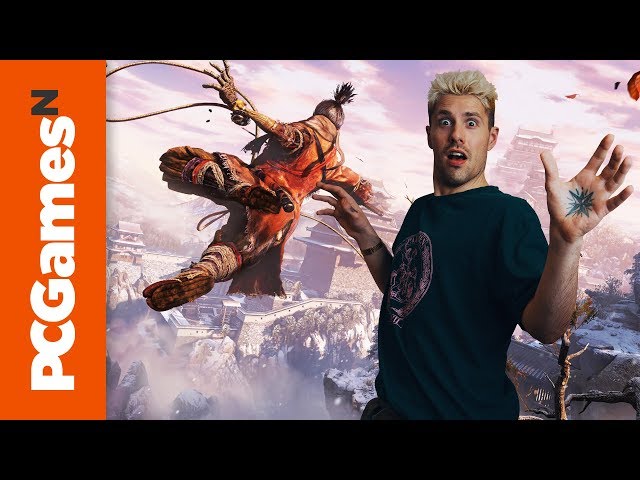 Great Rune or not – after the masterpiece that was Sekiro, we'll be more than happy with just the 'Great' part in whatever FromSoft's got in store for us.