There's a patch inbound for Sekiro: Shadows Die Twice later today, and while it's naturally addressing some stability and performance issues across PC and consoles, the changes it's making to the cost of certain combat arts and Shinobi prosthetic tools are certainly the ones that will garner the most attention.
There are, of course, bugs that have been squashed. A particularly nasty one would lead to PC save files being corrupted when the game crashed, and FromSoft says it's addressed that one, thankfully. The developer has also fixed an issue that prevented certain actions from being performed after reconfiguring the controls – another welcome fix, especially if you're a player who prefers or relies on custom-mapped control schemes.
Another fix addresses players accessing "unexpected areas, which could result in becoming unable to obtain items or make further progress." I'm not sure exactly what they're referring to here, but I have a hunch it's going to mean speedrunners may need to reevaluate their strategies in some areas.
But the most important changes are coming to Spirit Emblem cost to several prosthetic tools and combat arts. While FromSoft only says it's "adjusting" the cost, the idea is to encourage players to use a "diversity of approach" – or in other words, use tools that they had been mostly ignoring in favor of a couple main skills.
For players like myself who tend to hoard up every kind of consumable available in these games, anything getting cheaper to use is definitely good news.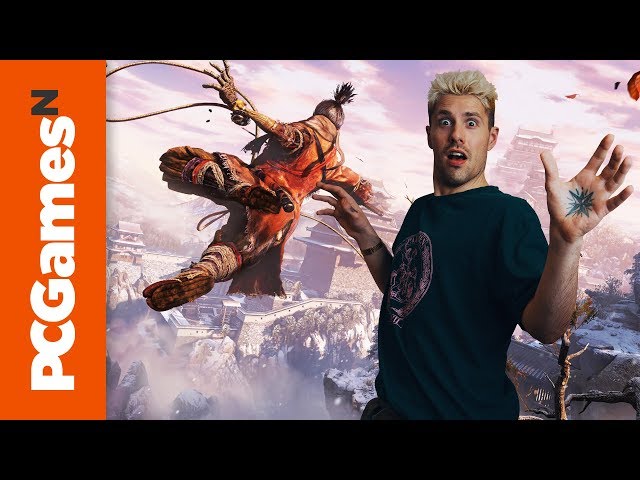 Here's the full patch notes for version 1.03, straight from the official Sekiro site:
Improvements to Strategic Approaches

Adjusted the efficiency and Spirit Emblem cost of the following to encourage usage and diversity of approach:

Prosthetic Tools: "Lazulite Sacred Flame," "Loaded Axe" series, "Sparking Axe," "Lazulite Axe"
Combat Arts: "Ashina Cross," "Dragon Flash," "One Mind," "Floating Passage," "Spiral Cloud Passage," "Mortal Draw," "Empowered Mortal Draw"
Items: "Spiritfall" series

Reduced the Posture damage dealt by the first hit of the Combat Arts "Senpou Leaping Kicks" and "High Monk" as it was causing more damage than intended in certain cases. Posture damage dealt in the latter-half of the combo has been increased.
Increased the Poison build-up dealt by the Prosthetic Tool "Sabimaru" against enemies that were intended to be weak against it.
Increased the drop rate of "Divine Confetti" for Fencers in Ashina Castle.
Adjusted loading screen tips and tutorial text, as well as adding new text.

Other Fixes

Slightly reduced Posture and Vitality of Blazing Bull in order to improve game pacing and balance time in combat.
Lowered the price of information sold by Anayama the Peddler.
The Chained Ogre inside Ashina Castle is now Red Eyed.
Fixed a bug where "Gokan's Sugar" and "Gokan's Spiritfall" were not mitigating player Posture damage taken while guarding or deflecting enemy attacks.
Fixed a bug where system crashes could cause save data to become corrupted on PC.
Fixed a bug where certain enemies would sometimes stop attacking the player.
Fixed a bug where certain actions could not be performed after reconfiguring the controls.
Fixed certain bugs that were allowing the player to access unexpected areas, which could result in becoming unable to obtain items or make further progress.
Fixed cases of certain text being displayed incorrectly.
Improved stability.
Improved performance.
Other various bug fixes.
The patch will land at 18:00 PDT/21:00 EST April 22, and on April 23 at 10:00 JST/2:00 BST/3:00 CEST.
Read more: Here's our Sekiro: Shadows Die Twice review
I haven't had time to get very far into Sekiro yet, but Rich liked it quite a lot. In his review, he said it boasts "the best swordfighting in the business," and just to imagine "duelling a half-naked samurai atop a castle in a blizzard while he throws lightning at you, blades ringing as they clash."