Stylish movement shooter Severed Steel is a free game for a limited time, and it's the perfect fast-paced first-person corridor shooter if you've always wanted to see what would happen if Titanfall and The Matrix had a baby. You can snag Severed Steel via the Epic Games Store for a limited time, and it's one of the coolest FPS titles I've ever played.
I adore movement shooters, and Severed Steel isn't just one of the coolest, it's also probably the most forgiving and well-designed one I've played so far. Coming from Greylock Studio, the same team releasing the open-world co-op FPS game with skateboards, Severed Steel hits all the marks it needs to.
You've got a slide, dive, wall-run, and even the ability to slow down time while pulling off sick tricks to really make you feel like Neo and Trinity in that lobby scene from The Matrix. With compact corridors and rooms designed around your abilities, Severed Steel is a joy to play even if you suck at it, like I do.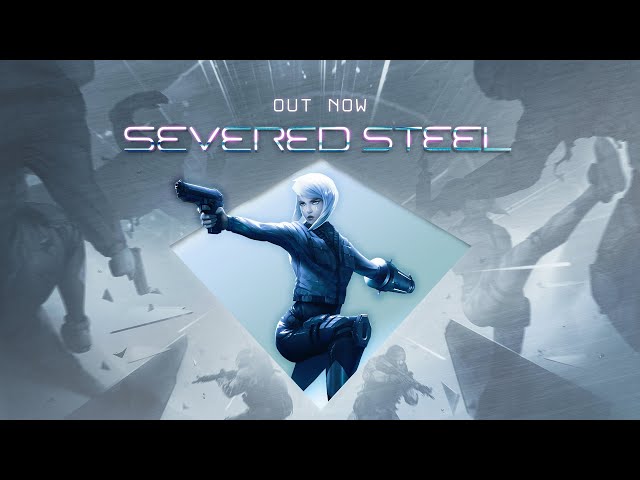 Severed Steel is so well designed, and 100% worth picking up on the Epic Games Store for free while you still can, because it makes the FPS game genre fast, fluid, and really forgiving.
First of all, you've got a lot of slow-mo and it's bound to your right mouse click, making it incredibly easy to pull off while you're encouraged to overuse it as much as possible. On top of that, while in the air, be that from a dive or a wall run jump across a room, you can aim in any direction.
No, I don't mean just in front of you like in many modern shooters, Severed Steel instead lets you do a flip mid-air in slow motion and shoot guys that are behind you while upside down, and it's quite possibly the coolest thing you can do in any videogame, ever.
When you pair this with Severed Steel's fast-paced and forgiving design, it makes darting around rooms, chaining wall runs, slides, dives, kicks, and slow-mo moments all the sweeter.
You automatically pick up a dropped weapon when out of ammo (which you can also throw at dudes and bonk them on the head), and while performing any sort of trick you're immune to damage, which is Severed Steel's not-so-subtle way of encouraging you to go bananas with your movement.
If you want to nab the shooter while you still can, Severed Steel is free on the Epic Games Store until Thursday, August 3, at 8am PT / 11am ET / 4pm BST / 5pm CET / and August 4 at 2am AEDT.
If you get hooked on Severed Steel and want even more, we've put together the very best single-player games on PC, alongside some essential free Steam games you need to add to your backlog too.