The best Sons of the Forest settings won't save you from the survival horror game's hungry inhabitants, but picking the right options will provide an fps boost. Higher frame rates and balanced visuals will ultimately make your visit to the remote island feel a little less wretched, as the Sons of the Forest alpha is understandably rough around the performance edges.
Before crash landing into The Forest sequel, we'd strongly suggest checking out Sons of the Forest system requirements. The best survival game contender isn't particularly demanding, but if you're looking to boost fps, you'll want to match Endnight Games' recommended specs.
That said, if you're not fussed about frame rates, or rocking an older rig, our best settings suggestions should steer your gaming PC of choice out of troubled performance waters. Either way, having an fps monitor will help you find that performance sweet spot much quicker.
PCGamesN test rig: MSI MPG Trident AS 11th gaming PC, featuring an Intel Core i7 11700F, MSI Ventus Nvidia GeForce RTX 3070, 32GB of DDR4 3,200MHz RAM, MSI B560 motherboard, and Windows 11.
Best Sons of the Forest settings
Here are the best Sons of the Forest settings:
Quality preset: Custom
Draw distance: High
Ambient occlusion: Ultra
Fog quality: High
Anisotropic textures: On
Shadow quality: High
Clouds: High
Grass: Medium
Water: High
Parallax distance: High
Texture resolution: Full
Anti-aliasing: Off
Dynamic resolution: DLSS / FSR 1.0
DLSS mode: Performance (optional)
Screen space reflection: Off
Micro shadowing: On
Contact shadows: Off
Chromatic aberration: On
Film grain: Off (optional)
Colour grade: Default
Sons of the Forest lacks an in-game benchmark tool, so we decided to use a specific path to represent typical gameplay. It's worth reiterating that the cannibal caper is still in early access, so we'll continue to revise our settings suggestions as patches and updates roll out.
Sons of the Forest presets
If you're looking for a starting point, selecting a Sons of the Forest preset will serve as a great foundation. However, cranking things down across the board didn't produce the substantial frame boost we'd normally expect, so they're anything but a performance silver bullet.
Switching global settings from Ultra to High provided us with a few extra frames, but the result is nothing to write home about. Admittedly, erratic frame rates and fps dips mean it's hard to enjoy any minor performance gains, and that'll ring particularly true if you're playing at 4K. Then again, if that 60fps sweet spot is just out of reach, it might be worth making the change.
Changing your preset to medium prompts a 6% frame bump, and visuals don't seem to take that much of a hit. So, if your rig is crying out for help, we wouldn't judge you for making the plunge. Sadly, the same can't be said for Low, as while it seemingly facilitates a whopping 15% frame rate hike, it becomes hard to see the forest from the pixelated trees.
Sons of the Forest DLSS
Our Sons of the Forest settings tests use an RTX 3070, which means we can reap the rewards of Nvidia DLSS. Switching the AI upscaler on provides a substantial boost while using the Ultra preset, producing the same average frame rate as Low. Things are still a bit jittery, and even the green team's best graphics card tech couldn't save us from random dips, but it'll still make a big difference.
Sons of the Forest grass quality
We can only imagine Kermit the Frog would love Sons of the Forest, as its playpen is bursting with greenery. If you're not a big fan of vegetation, you could take a metaphorical lawnmower to the survival game's grass by switching the setting to Low, and you'll earn a couple of extra frames as pocket money. Just keep in mind that the option will effectively clear the forest floor, which ultimately makes everything look less dense.
Sons of the Forest draw distance
Dialling down draw distance, even if just a tad, will take the load off your graphics card, enabling it to spill a few extra frames on your screen. The change from Ultra to High didn't seem to obscure our long-range view that much during testing, but further changes could hamper your ability to see encroaching cannibals.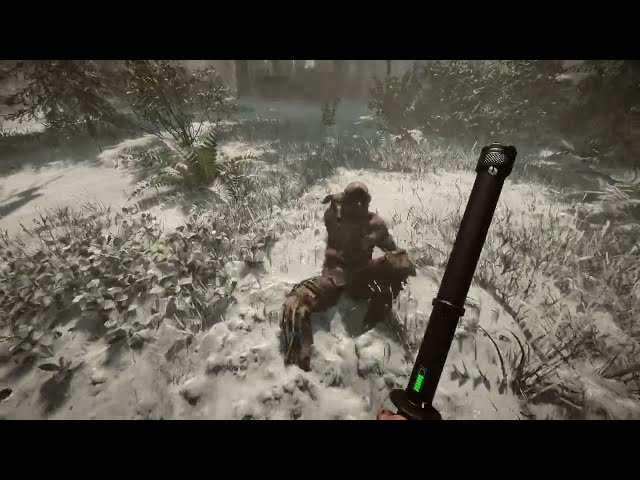 Sons of the Forest contact shadows
Contact shadows equip Sons of the Forest with a layer of visual depth, but ditching the setting could increase your average fps by around 5%. Of course, this result could vary depending on specific parts of the woodland, so it's best to keep that in mind while trying to claw back frames.
Again, future updates will likely shake things up, and a Sons of the Forest hotkeys patch has already revamped the survival game's mechanics. We'll continue to keep an eye on the PC performance side of things, to make sure to check back for more settings suggestions.
Planning on fighting off cannibals on the go? We've already put Sons of the Forest Steam Deck compatibility to the test, but might want to hold off on buying it specifically for Valve's handheld.