Spiritfarer is on sale, as the cozy life sim about death has high praise. Its DLC is long-completed, so you'll be getting the full experience that comes highly recommended by the million-plus people who have played it themselves.
If you've never heard of Spiritfarer, here's the elevator pitch: it's a cozy (after)life game about dying. It's comfy yet macabre, creepy yet meaningful, and it 100% will leave an impression on you and it will make you cry.
As the titular Spiritfarer, you expand and upgrade your ship and ferry the spirits of the dead, each of which takes the form of an anthropomorphized animal, to the afterlife. Previous Spiritfarer Charon has hung up his cloak, so you need to get to know each of the deceased and help them settle their unfinished business before they can move on, when you pick it up in the Steam sale.
The game's got a drop-dead gorgeous (sorry) hand-drawn art style, and even has a dedicated hug button for each of the spirits. Seeing their faces light up in surprise as you run in for a cuddle never gets old, and leans into the wholesome take the game has on death.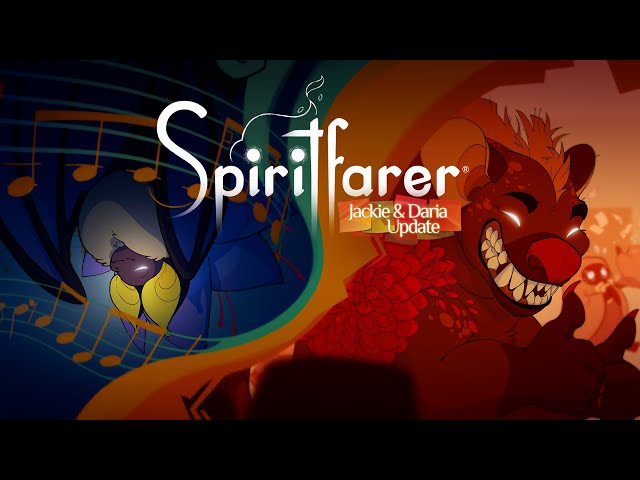 What really sang to me about Spiritfarer when I played it was the gut-punching realism, You might be talking to a deer with an attitude, but the story of what happened to her in life is one I think many people can relate to, and it's told in such a meaningful and down-to-earth way. The same goes for the rest of the spirits, each of which puts life into perspective in different, essential ways. Each character might be fantastical, but they all have very real experiences.
There have even been three free updates for Spiritfarer since it launched, with four new spirit characters, more story content, quality of life improvements, and extra customization and building options to make the experience even denser than before. The final Spiritfarer update has been and gone, but the impact it has remains.
If that hasn't sold you yet, of the 30,000-odd Steam user reviews 95% of them are positive, giving it an "Overwhelmingly Positive" rating on the platform, and it even has an 84 average on Metacritic.
Spiritfarer is on sale for 75% off until Monday, October 16, so expect to pay $7.49 / £6.24 until then. You can find Spiritfarer over on Steam.
In the meantime, you can take a look at all the big upcoming games for PC that you'll want to add to your calendar, alongside the essential story games you need to add to your backlog.