Starfield has finally arrived, and you can play the Bethesda RPG game right now through early access and Game Pass, with the full launch due in just a couple of days. As noted in our Starfield review, this is a perfection of the open-world formula found in The Elder Scrolls, Skyrim, and Fallout, and destined to remain a mainstay of PC gaming for years to come. One Starfield designer, however, takes the game's launch as an opportunity to thank fans for their "trust" after admitting that the launch of Fallout 76 was "rough."
You've created one of the best Starfield builds. You've met some of the Starfield companions. Venturing into the universe, you're met with the lustrous visuals and smooth performance of Bethesda's latest – compared to some of the famous glitchy moments from Skyrim and Fallout, Starfield looks fantastic. It's a testament to the work of Bethesda and – according to one designer – some of the lessons learned after Fallout 76.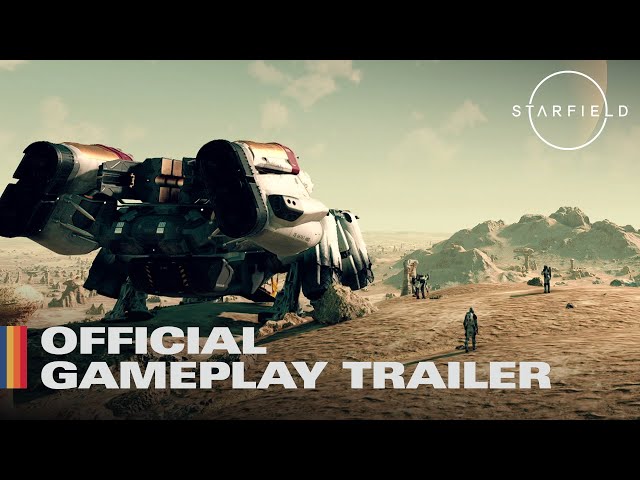 "I haven't gotten a lot of sleep in the past couple of days, for obvious reasons," Starfield lead designer Emil Pagliarulo says. "Lots of that going around at Bethesda. It's been a real whirlwind. Now, coming up for breath, I'm just overwhelmed by all of the love and support for Starfield and Bethesda Game Studios.
"Our goal from the very beginning was to create a brand new universe for our players to get lost in. To push ourselves to provide you with as much content, and hopefully joy, as we were humanly capable of. Did we pull it off? Well, we sure as hell tried."
Pagliarulo describes the launch of Fallout 76, back in 2018, as "rough." On release, the multiplayer game encountered a variety of bugs and issues that impacted the player experience. Pagliarulo thanks Bethesda fans for their support leading into Starfield.
"When 76 launched rough, we asked for your patience," Pagliarulo says. "We had some lessons to learn. And you supported us as we supported that game, and made it the experience you wanted and deserved. That trust clearly carried over into Starfield, and made us want to work even harder.
"We made Starfield for ourselves, and for all of you. We are a studio of gamers and dreamers. A studio of real people, with families, struggles, hopes and fears. Our one goal was always this: to bring us all together, in space."
First announced back in 2018, Bethesda describes Starfield as 25 years in the making, from its first conception up until release. If you're heading into the galaxy yourself, you'll want to know where to sell all that Starfield survey data, and also how to make the most of Starfield workbenches.
Still looking for more? While a good Starfield wiki can be a handy source of information, our new Starfield Database goes further, offering you daily news, searchable databanks, and even interactive tools.