Looking to supersize your Steam Deck SSD? Well, you're in luck, as you can now grab a compatible 512GB Sabrent Rocket 2230 NVMe drive for a chunk less. The upgrade could make all the difference if you're rocking Valve's 64GB eMMC model, but it'll also help other Deck owners take more of their Steam library on the go.
Over on Amazon US, the Sabrent Rocket 2230 512GB SSD is down from $149.99 to $89.99, thanks to a swish 40% discount. Already got the highest capacity Deck? You can also grab the 1TB version for $159.99, as it's currently 41% off.
Again, the deal will undoubtedly benefit anyone with a 64GB model most, especially since upcoming releases like Star Wars Jedi Survivor require at least 155GB. However, the Sabrent Rocket 2230 is, in our opinion, one of the best Steam Deck accessories out there, so we reckon the 1TB option is a worthwhile investment for top-end Deck owners.
In terms of specs, the Sabrent Rocket 2230 packs a speedy PCIe 4 punch, with read speeds up to 4,750MB/s. That alone should save you from hanging around any load screens, but 4,300MB/s write speeds will give install times a boost compared to traditional drives. That's not to say the Steam Deck's default SSD is sluggish, but you can rest assured that the upgrade will expand your capacity without trade-aways.
Of course, if you do decide to upgrade your Steam Deck SSD, we'd advise doing so at your own risk. That said, the Sabrent Rocket 2230 is the right size, so you won't have to perform any precarious portable PC mods to make any of our other best SSD for gaming picks fit.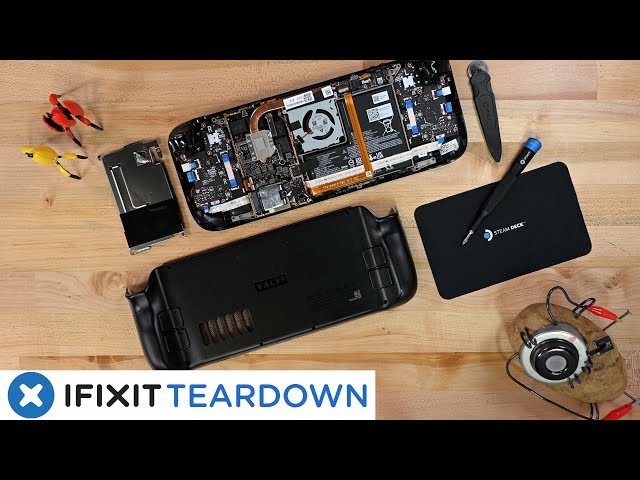 If you subscribe to Amazon Prime, you can snag Sabrent's Rocket 2230 SSD using next-day delivery. New subscribers can also snag a 30-day free trial, so you won't have to spend extra to give your Steam Deck storage a boost.
Hesitant about opening up your handheld? Why not check out our best Steam Deck microSD card list and expand your storage the easy way? You should also grab the best Steam Deck Dock to create the perfect portable PC setup.