Is Cities Skylines 2 Steam Deck compatible? Constructing a great city-building experience on the Steam Deck shouldn't be a difficult process, but the city-building sequel by Paradox Interactive hasn't yet been checked for compatibility. However, Valve has deemed its predecessor as playable, which bodes well for the performance of Cities Skylines 2 on the PC gaming handheld.
The Cities Skylines 2 system requirements require 50GB of install space before you start living out your city-building dreams, and while that's not as demanding as it could be, it's still a big step up from the previous game. Picking up one of the best microSD cards for Steam Deck will ensure you have enough of storage space to start shaping out your ideal thriving metropolis, especially if you own the 64GB model of the Valve handheld.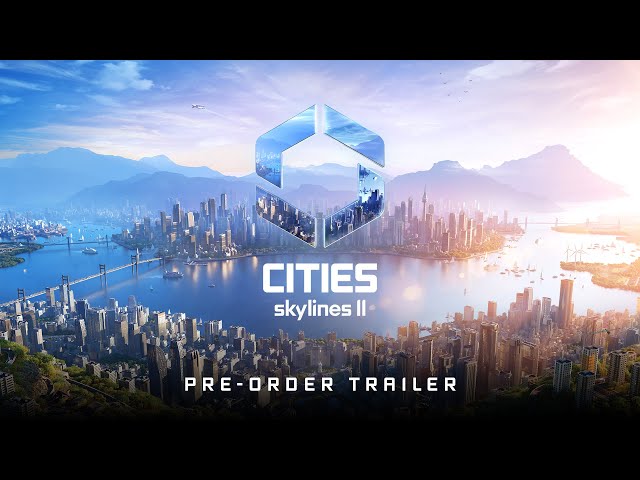 Is Cities Skylines 2 Steam Deck compatible?

Yes, Cities Skylines 2 is playable on the Valve handheld, and has yet to be checked by Valve for compatibility.

Although Cities Skylines 2 hasn't yet been checked for compatibility on the Steam Deck by Valve, this is pretty commonplace even among highly-anticipated titles on the platform. It's likely that the sequel will go through the relevant compatibility checks put in place by Valve, shortly after launch this month.
The first game, Cities Skylines, currently sits on Steam with 'playable' commendation from Valve, which could bode well for its upcoming sequel. However, the Steam page notes that while the game's default graphics perform adequately enough on the Steam Deck, there were several issues preventing the game from being an optimum portable experience. Some in-game text was illegible, the game sometimes showed non-Steam Deck icons, and Cities Skylines occasionally required the use of the touch screen, or in-game keyboard, to function. It's likely these issues will persist for the sequel, which may prevent it from being dubbed as fully 'verified' once it launches on October 24.
Best Cities Skylines 2 Steam Deck Settings

Here are the best Cities Skylines 2 Steam Deck settings:
V-Sync: Off
Global Graphics Quality: Low
Dynamic Resolution Scale Quality: Constant
Anti-aliasing Quality: Low SMAA
Clouds Quality Settings: Low
Fog Quality Settings: Disabled
Volumetrics Quality Settings: Disabled
Ambient Occlusion Quality: Low
Global Illumination Quality: Low
Reflections Quality: Low
Depth of Field Quality: Low
Shadow Quality: Low
Terrain Quality Settings: Low
Water Quality Settings: Low
Animation Quality: Medium
Texture Quality Settings: Low
To get Cities Skylines 2 running on the Steam Deck, we recommend turning the Global Graphics Quality to 'low', along with all the available in-game settings, in order to have a more optimal gameplay experience. While this will mean your cities won't look their best, it will help reduce any significant frame rate drops and stuttering.
It's worth noting, that even with these settings, however, the game still runs at 20fps, and the GPU consumption on the Steam Deck was incredibly high, sitting between 90-95%. As a result, this game is a drain on the battery, giving around 1 hour and 30 minutes of playtime, and is hard to recommend on the handheld in its current state.
Paradox Interactive has stated that they are aware of the concerns about the performance of Cities Skylines 2 on the PC. With a city-building game as graphically intensive and detailed as Cities Skylines 2, these issues are apparent when playing on the go on the Steam Deck. While there may be future updates to improve the game's performance, building your dream striving metropolis may be better left to your desktop PC instead, once they sort out any looming performance problems.
Check out our guide to the best Steam Deck games, that we couldn't put down when playing on the go. Picking up one of the best Steam Deck docks will help further unlock the potential of your favorite PC gaming handheld.