Is RoboCop: Rogue City Steam Deck compatible? Fulfilling the prime directive of playing through RoboCop: Rogue City on Steam Deck is almost as easy as bringing the swift hands of robotic justice down on criminals. While the game can be configured so that frame rates fall within the acceptable bounds of unspoken performance law, there are some problems that require the attention of Valve or the developers.
The RoboCop: Rogue City system requirements demand 51GB of storage, so picking up one of the best microSD cards for the Steam Deck will ensure you have plenty of space at your disposal. Picking one up is practically a necessity if you're wielding the 64GB model of the PC gaming handheld.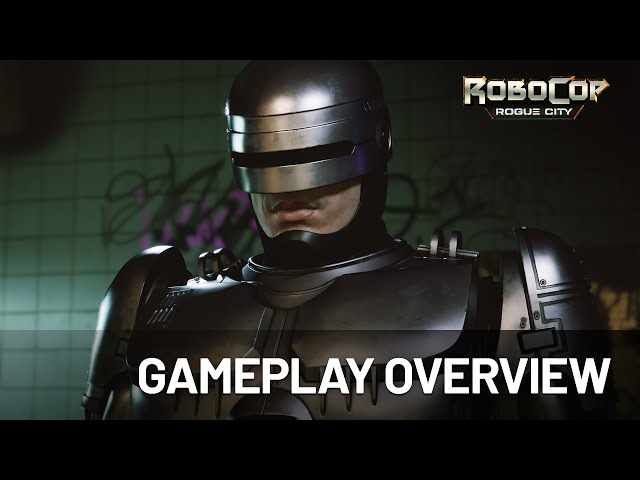 Is RoboCop: Rogue City Steam Deck compatible?

Yes, RoboCop: Rogue City is playable on the Steam Deck. A mostly stable 30fps can be achieved using either Medium or Low settings. It should be noted, however, that while in-game cutscenes work flawlessly, pre-rendered ones sadly don't display properly on the handheld.
The cutscene issues mentioned above should hopefully be addressed by a patch from developer Teyon or changes to Proton by Valve. However, similar issues still remain unresolved on other games like Resident Evil (2002). At the time of writing, Valve is yet to provide an official compatibility rating.
Best RoboCop: Rogue City Steam Deck settings
Here are the best RoboCop: Rogue City Steam Deck settings:
Field of View – 80

VSync – Off

Window mode – Windows fullscreen

Upscaling – AMD FSR 2.2
AMD FSR 2.2 – Balanced
Graphics – Medium
View distance – Medium
Post processing – Medium
Shadows – Medium
Textures – Medium
Effects – Medium
Chromatic aberration – Off
Motion blur – Off
Framerate – Unlimited
High quality lumen reflections – Off
As noted in our best RoboCop: Rogue City settings guide, there are two options that have the biggest impact on the look and performance of the FPS game: 'Shadows', and 'Effects'. The latter has the most dramatic effect, but we don't recommend going lower than 'Medium' given how flat the game looks when the setting is on 'Low'.
With this in mind, the only viable way to improve frame rates without noticeably impacting fidelity is via the game's upscaling options, namely AMD FSR 2.2 or Intel XeSS. Both work well enough set to 'Balanced' or 'Quality', respectively. We recommend team red's solution, given its shimmering artifacts are less noticeable than the streaking present in XeSS, but your preferences may differ.
Finally, we suggest using the frame rate limiter build into the Steam Deck Performance Overlay, rather than the one in the game's settings menu, with a cap of 30fps. It provides more consistent frametimes for a smoother experience, which is all the more important when performance is this low.
Using these settings, we noticed a few dips below our target frame rate in cutscenes, but it otherwise didn't skip a beat during firefights and other intense gameplay segments.
While RoboCop: Rogue City might not be one of the best Steam Deck games to launch this year, we've got plenty of other first-person shooters recommendations and more for you to take on the go. If you've already got plenty to play, picking up one of the best Steam Deck docks will help unlock the full potential of your favorite PC handheld.