Steam Deck Windows 11 compatibility appears to be on the minds of some Microsoft employees, as leaked Hackathon 2022 footage teases the idea of a specific OS version. The project pitch shows off what the handheld operating system would look like while outlining ambitions relating to UI, controller support, and drivers.
Before we dive into the Microsoft Hackathon leak, it's worth reiterating that Windows 11 Steam Deck support is already a thing. Sure, it feels less slick than SteamOS, and the operating system is missing a trick when it comes to drivers, but it'll still work. Therefore, you don't have to use Linux to play your Steam library on the go, even if Valve's platform is still a better fit for portable play.
Microsoft Hackathon 2022 footage shared by leaker WalkingCat lays the groundwork for what could be Windows 11 for Steam Deck. The self-proclaimed "rough and ready" overview of the project first dives into the current situation, with references made to PCGamesN coverage of why Windows of Steam Deck isn't quite as good as SteamOS.
Describing current driver and controller support as 'basic' acts as a segway into what official Windows 11 Steam Deck support might look like. As you'd perhaps expect, handheld mode scales things like the taskbar and icons to suit the Deck's screen, but it also features its own big-picture mode designed by ex-senior Microsoft software engineer, Hayden MacAfee.
The 'Game Shell' feature in question offers console-like menu controls, but it also apparently lays a "foundation for a launcher where you can quickly launch between games and stores." Simply put, the project aims to unify storefronts like Steam and Xbox Game Pass within a single library, and the clip itself uses the Epic Game Store and EA Play as additional examples.
Of course, the Hackathon leak is more of a pitch than an official Microsoft project, and there's no guarantee that the tech giant will invest time and resources into making it a reality. That said, with devices like the Asus Rog Ally on the horizon, creating a fully optimised Windows 11 handheld mode would help the company break into the rapidly growing portable gaming PC market.
Many of the best handheld gaming PC options on the market already, like the Onexplayer Mini, use Windows 11, but we'd argue SteamOS still provides a better experience in comparison. So, unless Microsoft decides to fully commit to the portable scene, future devices like the Steam Deck 2 will likely carry on using Valve's Linux and Proton compatibility layer combo.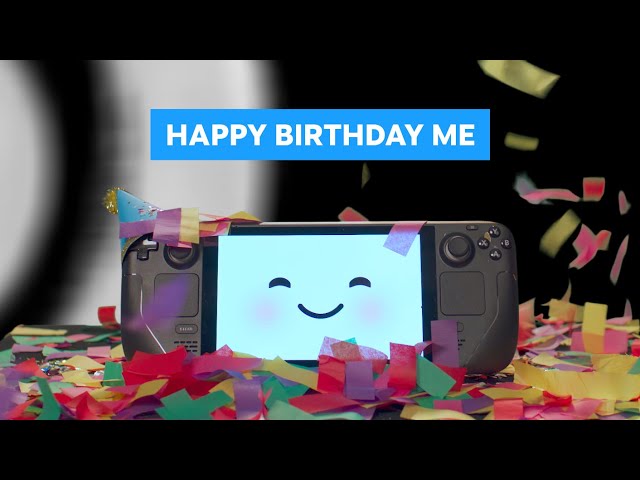 Looking for ways to enhance your Deck right now? Check out our best Steam Deck dock list and transform the handheld into a hybrid desktop PC.