Want to get into the Street Fighter 6 beta? At this point, almost everyone does since it's easily one of the most anticipated fighting games. While we know the Street Fighter 6 roster available at launch, only eight of these fighters will be playable in the upcoming beta. The first closed beta took place last October, and the second in December 2022. We now have news that the final open beta will be happening later this month.
Moreover, the Street Fighter 6 beta includes crossplay between Steam, PlayStation 5, and Xbox Series X/S consoles. No matter where your friends are playing the highly anticipated fighting game, you should be able to match up with them. The game modes on offer include online matches, tournaments, training mode, the new extreme battle mode, and even one or two classic Capcom arcade cabinets. Here are the details on when it starts and which of the sizeable Street Fighter 6 roster will be available to choose from.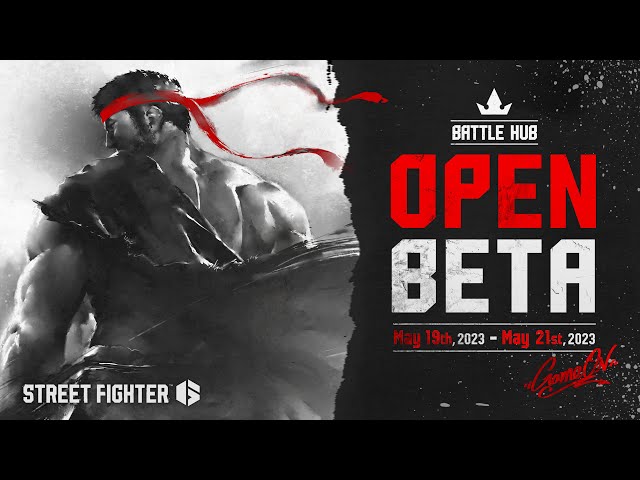 Street Fighter 6 open beta start time
The Street Fighter 6 beta started on Friday, May 19 at 12am PDT / 3am EDT / 8am BST / 5PM AEST. The beta will end on Monday, May 22 at 12am PDT / 3am EDT / 8am BST / 5pm AEST.
How to get into the Street Fighter 6 beta
Here is how to get into the Street Fighter 6 open beta:
Use this link to open the open beta page.
Log into your Capcom ID, or create a Capcom ID if you haven't already done so.
Scroll down the account settings page until you get to the External Account Links section.
Link to your Steam, Xbox, or PlayStation accounts by clicking the button and following the instructions.
Once you've finished these steps, you'll be ready to download the open beta.
Street Fighter 6 beta changes
Capcom has announced that the open beta "will feature the same content as the closed beta test conducted in December 2022". The biggest change in the second Street Fighter 6 closed beta was the option to reduce input delay. Capcom says players with a 120Hz display should find this feature useful, though it sounds like it should have an effect even if your display only outputs 60Hz.
There have also been several balance changes to the roster, though this mainly has to do with bug fixes with special moves. Aside from that, the playable character roster has remained unchanged since the first beta.
Street Fighter 6 beta roster
Capcom revealed all the characters in the Street Fighter 6 beta:
Ryu
Ken
Chun-Li
Guile
Luke
Jamie
Kimberly
Juri
After signing up, you should receive confirmation that you have applied to the Street Fighter 6 open beta. While you wait for the download to complete, why not check out the Street Fighter 6 tier list or catch up on the latest news regarding the Street Fighter 6 release date, trailers, and everything else you need to know?