The developers behind Temtem, an MMO that takes more than a little inspiration from Pokémon, have teamed up with Humble to handle distribution, marketing, and other business-related concerns while the studio focuses in on the nuts-and-bolts development of its game.
In an update posted on the Temtem Kickstarter page, developer Crema explains that the task of creating a game is a big one.
"There are so many things involved in the process and a team our size can hardly manage to achieve every single one of them correctly," the developers write. "There's so much more involved in the process that is not really developing the game: marketing, contacting distributors, merchandising, reaching out to streamers and sites, talking to platform holders…"
Thus, Crema has partnered with Humble, who will be handling the publishing side of Temtem. The move makes sense: as Crema points out, there are myriad considerations to take into account when planning out your development time, and Humble already has a solid base of both customers and industry partners to leverage when it comes to publicizing and launching a game.
The original Kickstarter campaign for Temtem sought $70,000 USD, and wound up smashing that goal, ultimately raising about $574,000 when it wrapped up last year. Since then, it has periodically been available to pre-order exclusively through Discord, which has granted access to a limited alpha version of the game.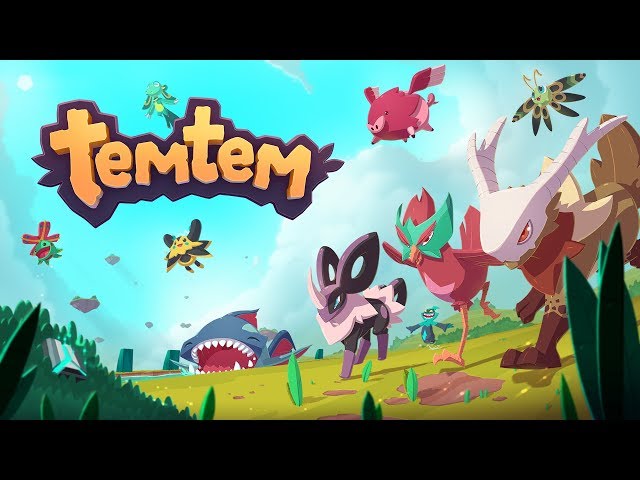 However, Crema says the partnership deal with Humble will potentially mean more publishing options, including bringing the game to additional (as yet unnamed) platforms. It'll also mean more merchandising opportunities, such as a possible physical edition for PC.
Read more: our best substitutes for Pokemon games for PC
There's no release date set for Temtem yet, but the Discord store page says it's "coming soon." It'll be an interesting one to check out when it arrives: the PC doesn't really have a true Pokémon analogue, and Temtem looks like it's ready to fill in that gap, while also adding its own new ideas to the formula.