With Tom Clancy's The Division 2 out now, players are already swarming through the content and eagerly awaiting more challenges. Perhaps the most exciting new feature coming to the game is the addition of eight-person raids for the first time in the series. Now we possibly have our first details on The Division 2 Dark Hours raid, thanks to a leak.
The Dark Hours raid, also known as Operation Dark Hours, was announced recently, but we haven't had much information about it – other than the name, the confirmation that it'll be the first eight-person raid in the history of The Division, and that the setting appears to be an airport (which will presumably be near the game's setting of Washington).
Now a cunning dataminer has managed to get further details about Operation Dark Hours by decrypting The Division 2's files. The information gathered includes the raid's icon, where it begins, the route players will take during the raid, objectives, trophies, and even the setting – Ronald Reagan Airport, just south of the Lincoln Memorial.
These details were leaked by kevindavid40 on Reddit, and it gives a fascinating glimpse of The Division's first ever raid. According to the datamined information, the location is Ronald Reagan Airport, but the final destination is Arlington Island, with the access point being Arlington Memorial Bridge. The objectives give us the most clues about what the raid will play like, and it naturally sounds pretty tough.
Survive the assault on the bridge
Find the stolen GPS coordinates
Protect the named agent on your team
Confirm the kill of 2nd hand Lieutenant
Rendezvous with your team
Survive the blackout attack
Find the activation code
Extract your team to safety
Split teams and flank the target
Stop the convoy from leaving the runway
Take out bombarders from high ground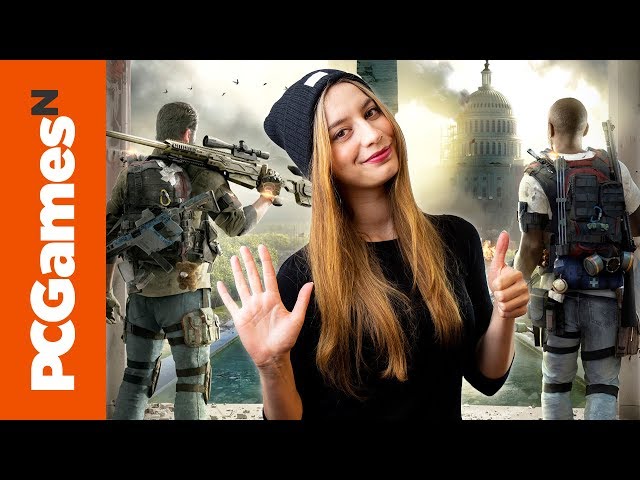 There were four trophies/achievements connected to Dark Hours revealed as well, and they also sound like a real challenge.
Relentless – Make it through the bridge in one hour or less
Extreme Measures – Have your most kills with Signature weapons
Reminder of Me – Kill any of the Hunters who killed you before
Gone Baby Gone – In less than 2 minutes flee from Interceptors
The Operation Dark Hours raid was only revealed about 10 days ago, as part of the Year 1 roadmap for The Division 2. Creative director Julian Gerighty and game director Mathias Karlson previously explained that the game's raids will "have bespoke mechanics, bespoke boss fights, and trying to do more with what we have in the game: Specializations, RPG systems, our shooting systems, eight players – working with groups, splitting up groups."
Get ready fast: Read our The Division 2 levelling guide
There currently isn't a release date for Operation Dark Hours, but if details such as the objectives and achievements are already in the game's files, it may be coming sooner than we think.