What are the best damage talents in The Division 2? There are many perks in Ubisoft's post-apocalyptic jaunt through Washington,D.C. sure, but only some appeal to those of us who want to pump out as much damage as possible. Be it in the hostile-player filled environments of The Dark Zone or the more co-op friendly territories of the upcoming The Division 2 raids, sometimes you just need to fill something with lead to get the job done.
Of course, damage boosting talents aren't merely limited to your weapon. Gear items like gloves and backpacks can also provide a handy boost to your overall damage, so you'll want to think about your build on the whole. This will seem daunting at first, but having a high damage build will offer a great deal of flexibility to your playstyle, making it worth the headache.
To further ease that brian strain, we've sifted through The Division 2's best damage talents and separated them from others that may not be of interest to you. So without further adieu, here are the DPS talents that you'll want to to keep your eyes peeled for during your next excursion through Washington.
Best The Division 2 talents for damage
WEAPON TALENTS
Frenzy: this active talent will grant you a +35% buff to weapon damage and rate of fire for seven seconds when you reload from empty. That's a massive DPS buff, but it can only be used on the LMG class. Use this with an LMG with a fast reload time and you'll be spitting out +70% weapon damage more often than not.
Premeditated: this talent only rolls on specific shotguns, but this is essential if you want to make a good shotgun build. Weapon damage is increased with every shell you reload up to a maximum of +35%. You can get an additional +50% weapon damage if all shells are reloaded and the buff lasts for ten seconds. Basically, reload your shottie from empty for nearly double damage.
Unhinged: this talents grants a constant +25% weapon damage at the cost of -35% weapon handling. However, if you swap in the right attachments to improve you weapon handling a bit then this talent is basically a straight DPS buff. Don't use this with long-range weapons though, as the handling deficit will be too much to counter.
Close and personal: as you'll glean from the name, this one is about charging down foes. Killing a target within seven meters grants a chonky 50% boost to weapon damage for five seconds. The Close and Personal talent will bode well with anyone who wishes to call upon the spirit of Leeroy Jenkins and charge head first into battle. This is great for clearing out ads as each kill will keep the buff going.
Killer: the Killer talent grants a 50% chance of a critical hit to anyone who can finish off an enemy with a critical shot. Keep in mind, though, that this perk will only stay active for five seconds. You'll want to spec an SMG around this because of their inherent crit chance bonus.
Perpetuation: headshot kills grant an extra 5% to your skill duration, ammo, and charges to the next skill used. The Perpetuation can also stack up to ten times.
Strained: for every 5% of armour that you lose, you're 10% more likely to land some critical hit damage. This is very powerful on a close-quarters build and will help you clutch out some tricky situations.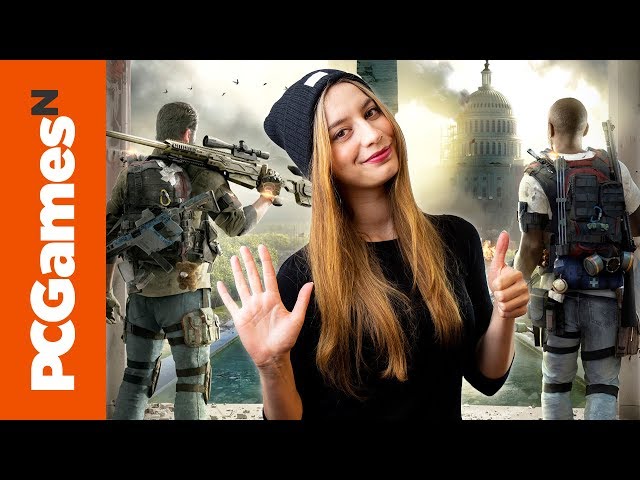 gear TALENTS
Berserk: not too dissimilar to the Strained talent, Berserk grants you an extra 10% of weapon damage for every 10% of max armour that has been depleted. Speaking of, this talent also holds some nice synergy to the Strained perk as they both grant boosts to damage at the expense of losing armour. Add Close and Personal to the mix and you've got a devastating rusher build.
Surgical: nothing overly fancy here, just a good ol' 8% boost to critical hit chance with no conditions needing to be met.
Hard Hitting: another talent that doesn't require a condition to proc, Hard Hitting grants 15% more damage to elite-tier targets. Speccing out one weapon just to deal with Elites is advised.
Critical: yup, you guessed it. Critical grants you a flat 8% boost to critical hit damage with nothing needed to proc the talent.
Precise: a talent for the marksmen to cherish, Precise charges up your headshot damage by a cool 15%.
More The Division 2 guides to get you started:
The Division 2 brand sets
The Division 2 Dark Zone perks
The Division 2 leveling guide
And there you have it, the best The Division 2 damage talents to help you maximise your damage output. You'll definitely want to think about what kind of playstyle you'll want to use to maximise how much you'll get out of these. If you're more gung-ho and resigned to losing a lot of armour, the Strained and Berserk talents will go together quite nicely. The rest, of course, is up to you.