Ubisoft is pushing several balance changes to the Division 2, including a big buff for the Pestilence, the game's worst exotic by a strong margin. Though Massive doesn't reveal exact numbers, it says it's looking at the gun in particular.
We are buffing damage across the board for all exotics in PVP," said the company in its State of the Game Q&A. "The Pestilence is included in this list, but we want to remind everyone that Exotics are not exclusively designed to output raw power. Above all else, we want them to be fun to use."
The exact stat boost for the Pestilence isn't clear, but at this point, anything is appreciated. Previously, we've suggested it as a go-to for dismantling, but the buff could force a reconsideration. It'll still be a bad pick for PvE, but it'll be interesting to see if it's viable in some situations.
The team is making a number of other changes to PvP besides the exotic boost, including to normalization. All weapons and equipment will be adjusted to a gear score 500, though weapon stat rolls and skill damage modifiers will be respected.
For now, this is PTS only and subject to change, but it will eventually apply to Conflict, Normalized Dark Zone, and Occupied Dark Zone.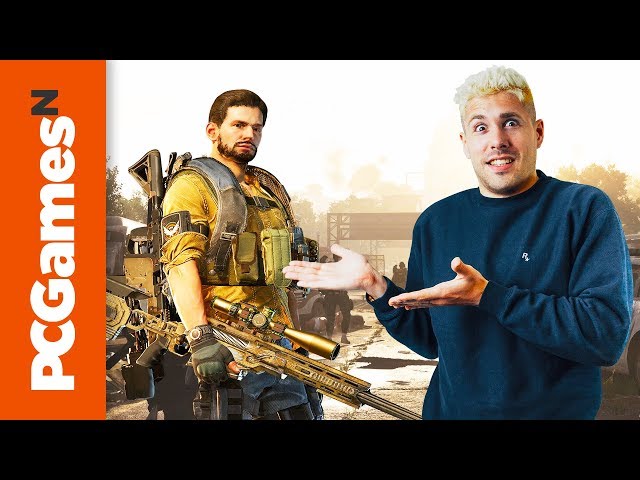 More generally, damage modifiers in PvP will be reduced across the board in an effort to increase time to kill. It's falling from 70% to 40%, while skill damage will increase from 20% to 25% to encourage more usage. However, it's worth noting that a system is in place that allows exclusive fine-tuning of the modifier in the ODZ, should it be required.
In all zones, hip fire critical and headshot damage will be completely cut. This is an attempt to remove the effectiveness of spraying and praying, but it won't affect PvE. Meanwhile, to encourage combat, more of the NDZ and ODZ loot will be contaminated, requiring extraction.
Related: Missing materials? Here's where to farm Division 2 resources.
This information sheds more light on Massive's decision to delay its 8-man Operation Dark Hours raid. Balance changes were cited as the reasoning, and these notes make it clear that was no exaggeration. Improvements are also coming for item drops, the UI, skill cooldowns, NPCs health, talents, and much more.
Once these go live, The Division 2 should have a strong base from which to launch more end-game content.