Earlier this year, Morrowind Rebirth version 5.0 launched, bringing the biggest update to the massive mod yet. Now, part two is here, with location overhauls, bug fixes, quality-of-life changes, and new items, armour, weapons, and features aplenty to enjoy.
Uploaded to ModDB by user Trancemaster_1988, Morrowind Rebirth 5.0 Part Two reworks three of the Elder Scrolls III's locations: Balmora's Labour Town District, Molag Mar, and Ald Velothi. Molag Mar gets a new tavern, plus new houses, a trader, "more clutter" and people to pester (NPCs), while the little harbour of Ald Velothi gets some more detailing and a "semi-destroyed" wall surrounding it.
New armour includes an Imperial Roundshield, a Golden Saint Shield, and Silver Bracers, with enchanted armour including a Glimmering Helm, Vigorous Boots, Prismatic Greaves, Crimson Shield, and a Fortuitous Hand. Weapons new to the update are a Chitin throwing knife, and a Daedric field arrow.
The Morrowind Rebirth version 5.0 part two update also brings a raft of new potions for all your fortification and resistance needs, artifact – Voidwalker – and a book full of ghastly gags if its name is anything to go by: Netch Herder's Book of Jokes. Plus, you can sample an all-new beverage after a hard day's adventuring with the just-added drink, Wickwheat ale.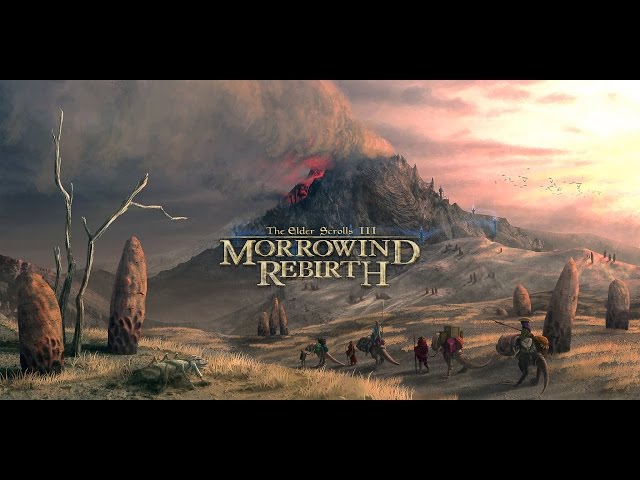 There are four new spells to help you cure your companions, too, addressing issues like Blight Disease, Common Disease, Paralysis, and plain Poison.
The mod update also adds a bunch of balance changes, graphics adjustments, fixes, broader Morrowind Rebirth tweaks, and (a lot) more that helps you get even more out of the game. Head over to the mod's page to find out more and grab it for yourself. If you're a fan of The Elder Scrolls, you might also find our list of the best Skyrim mods handy if you're keen to tinker with the fifth game in Bethesda's RPG games series.