ZeniMax Online Studios recently revealed the next Elder Scrolls Online Chapter will bring players to the familiarly frosty land of Skyrim. Now the TESO Chapter's global reveal livestream has concluded, we know the MMORPG's next adventure will explore both familiar and unexplored locations in Skyrim – and see the fight against vampires and werewolves take centre stage.
The next TESO Chapter is, like 2019's Season of the Dragon, another year-long narrative story hinging on four big updates over the year. It's called Greymoor and is set in "The Dark Heart of Skyrim", as the cinematic trailer shown at the recent Game Awards recently revealed. It takes place in the western part of Tamriel's snowiest region.
If you remember your Elder Scrolls geography, you'll know this is the portion incorporating locations like Markarth, Rorikstead, Morthal, Dragon Bridge, and of course the capital city of Skyrim itself – Solitude. This city will be the central hub of the update but, like the other locations featured, it won't be exactly as you remember because the story takes place a millennium before those in Bethesda's 2011 RPG.
Plus, there will be places very new for seasoned Elder Scrolls fans to discover, primarily in Blackreach – the giant underground cavern city. Rich Lambert, creative director at ZeniMax Online Studios, spoke to PCGamesN to tell us more about this in detail: "We're going to go and explore Blackreach in a lot more detail than you got to see and go to places that you've never seen in Skyrim before, in Blackreach.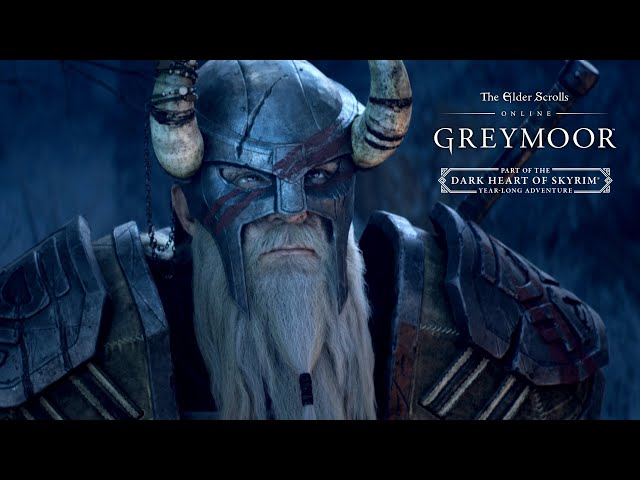 "It's really exciting for us because we get to go to that kind of nostalgia that players will know and expect out of going to western Skyrim, but also give them something new", he explains. To give an idea of how much Blackreach will feature in the chapter, the director tells us: "About 60% of the playable land mass is western Skyrim and then the remaining 40% is down in Blackreach." The Chapter is "a little bigger overall than Elsweyr and Summerset", he says.
As hinted by the phrase "Dark Heart of Skyrim", the next Chapter will also feature a "darker" theme than the previous, being "a lot more gothic" than last year's.
This ties into the major menace players will be facing this time around – which, unlike TES5 and the 2019 Chapter, won't be dragons. Instead, the challenging foes will be vampires and werewolves. "Things are kind of in chaos", Lambert explains.
"There are werewolves and vampires kind of everywhere, there are these weird storms ravaging the countryside, people are disappearing – and you're tasked with trying to figure out what the heck is going on, and how it's all related." Gulp.
The Elder Scrolls Online's next Chapter, Greymoor, arrives May 18 on PC (console versions follow on June 2), so get ready to venture back to Skyrim soon.