In the eight years (!) since The Elder Scrolls V: Skyrim came out, mod makers have been hard at work transforming the game. We've had grand new areas and adventures created entirely from scratch, multiplayer expansions for co-op dragonslaying, and even GPS trackers for those elusive companions. Beyond that, seemingly every part of the game has been remastered, from the flowers to the weather to the entire look of the game.
However, one area of Skyrim has been woefully underrepresented in the world of mods – and that's the game's underwater areas. Skyrim's an RPG where you can do many things, but there's rarely any need to dive into the murky lakes and oceans, as there's not really anything to see or do down there.
The new Depths of Skyrim mod from user TheBlackPixel is an attempt to change this unfortunate status quo. The mod completely overhauls Skyrim's underwater environments – making them more colourful and populated, and with sunken treasure and other points of interest to discover too.
The new release contains a few other mods, such as meshes for crashed ships and the bones of a giant marine snake, and it even contains a few assets from SureAI's huge user-made Enderal expansion. The result is the author's attempt to make the undersea world of Skyrim less, well, boring. "I always found Skyrim's underwater environments to be rather monotone and empty," they explain, "so here is my attempt at solving that issue."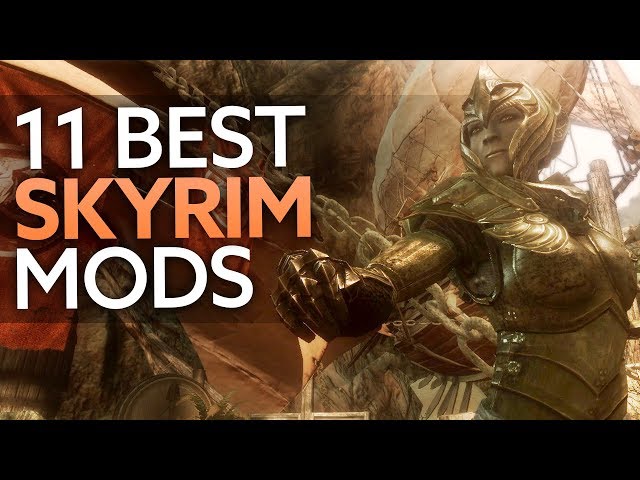 The Depths of Skyrim mod adds a lot of content to the marine areas of the game, particularly to the Sea of Ghosts in the northern part of the map. There's new grass types, coral forests, giant kelp, over a thousand different types of fish, groups of walrus-like horkers, "several dozen unmarked treasures and points of interest" – and lots and lots of rocks.
Read more: Check out our list of the 100 best Skyrim mods
The mod is compatible with other Skyrim mods, including ones that improve the niceness of the water – however, we do believe this could be the first of its type to revitalize Skyrim's misty underwater world. We could be wrong however, as of course there's been thousands of mods for the game released since 2011 – but if you want every area of Skyrim to look beautiful, you'll be needing Depths of Skyrim. It's better down where it's wetter, after all.