Elder Scrolls Morrowind, the iconic Bethesda RPG game from all the way back in 2002, is being rebuilt from the ground up by a team of Skyrim modders, and the hugely ambitious project has just released a big new gameplay trailer. Showcasing one of Morrowind's most memorable quests, 'Necromancer in Mawia,' the Skywind project forms part of a larger effort lately to recreate past Elder Scrolls hits, with Skyblivion, a separate game, which uses the Skyrim engine to remake Oblivion also in the works.
Travelling from the Morrowind city of Molag Mar, Necromancer in Mawia follows the player as they attempt to locate the eponymous conjurer of the dead in the depths of Velothi tower. Using Skyrim's engine, Skywind rebuilds the entire RPG with redesigned assets, visuals, sound effects, and more. It plays a bit like Skyrim. It looks just like Morrowind. The result is really spectacular. Check it out below: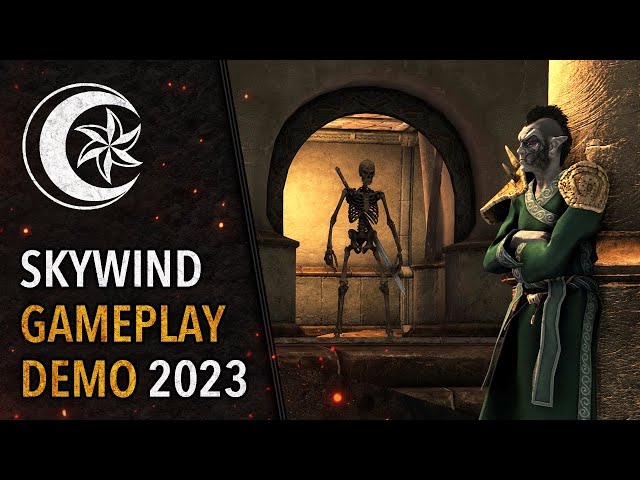 There's way more detail in the environments, especially the interiors, and a lot of expanded dialogue between the player and the villainous necromancer Delvam. The Skywind team is working on additional, Morrowind-centric combat options as well, including customisable spells and a more flexible, modular armour system. Bethesda, naturally, is busy with Starfield and – hopefully – Elder Scrolls 6, but this looks so crisp and so professional, it could have come from the House of Howard itself.
There is currently no release date for Skywind, but the team is recruiting more volunteers to help bring it over the line, so hopefully we'll see much more of the Morrowind remake in the near future. In the meantime, you can also take a look at Skyblivion, the full Oblivion remake which shared a whopping four hours of gameplay earlier this year.
So, what about that Elder Scrolls 6 release date? We've put everything you need to know into one place. You can also check out some of the other best games like Skyrim, if you want something big and open-world, or maybe the best old games, if reading about Morrowind has you suddenly feeling all nostalgic.