The Elder Scrolls 6 will not be here for years, according to details in new court documents filed by Microsoft during its case with the Federal Trade Commission (FTC). With Starfield finally here and the new Bethesda RPG game proving a hit on Steam and Game Pass, we're nevertheless wondering about the Elder Scrolls 6 release date. It now appears that the sequel to Morrowind, Oblivion, and Skyrim will not be with us in the immediate future, and that our Elder Scrolls 6 dreams will have to wait a little longer.
Previously, Microsoft confirmed that Elder Scrolls 6 has entered active development. However, with Starfield presumably taking priority at Bethesda, the arrival date for the next iteration of the open-world game remains in question. Now, Microsoft posts responses to the FTC regarding its acquisition of Diablo and Call of Duty company Activision Blizzard. In these responses, Microsoft says offers details on when The Elder Scrolls 6 will arrive.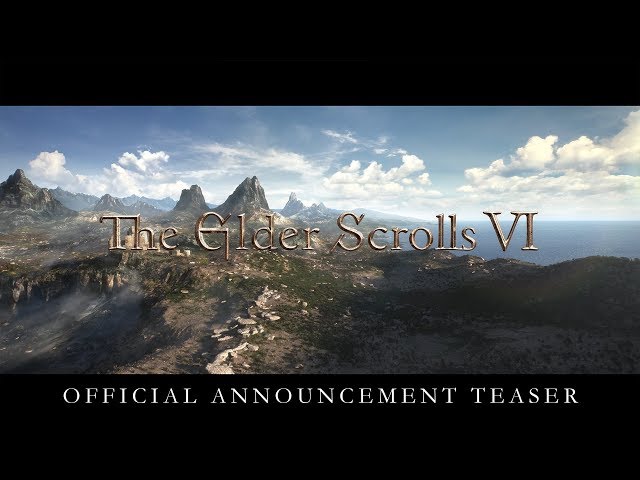 According to Microsoft, as shared by Stephen Totilo of Axios, The Elder Scrolls 6 release date is still "to be confirmed," but "expected 2026 or later." You can see a clipping from the court documents below, with Elder Scrolls 6 listed on the far right.
This means we're likely three years away at least from a new Elder Scrolls game. The same documents list Xbox and PC as the platforms currently planned for Elder Scrolls 6.
Of course, while we wait for ES6, you can also try some of the other best games like Skyrim. Likewise, there's plenty to learn about the Fallout 5 release date, and what Bethesda has planned for its other big series.
Still looking for more? While a good Starfield wiki can be a handy source of information, our new Starfield Database goes further, offering you daily news, searchable databanks, and even interactive tools.