The Elder Scrolls 6 is actually in production, Bethesda Softworks' vice president Pete Hines says, as he confirms that the Skyrim sequel and much-anticipated RPG game has left the initial concept phase and entered early development. With Starfield almost upon us, we're already primed for a whole-new world to explore from the makers of Fallout, ESO, Oblivion, and more. But if intergalactic fare isn't your type of fantasy, and you'd sooner be back in Tamriel, it seems The Elder Scrolls 6 and the mythical Elder Scrolls 6 release date are officially on their way now.
Officially announced by Todd Howard all the way back in 2018, it's been more than five years since that first, sparse Elder Scrolls 6 trailer. Naturally, Bethesda has been pretty busy in the meantime, and we have all the details on Starfield builds and Starfield cities as proof. But that doesn't mean Elder Scrolls 6 and the successor to Skyrim has been neglected. On the contrary, Pete Hines, vice president of Bethesda Softworks, says the open-world game is officially in development.
Speaking to Vandal, Hines explains that Bethesda already has developers committed to Elder Scrolls 6, but that Starfield, as you might expect, is the current focus. "Yes, there are people working on The Elder Scrolls 6," Hines says, "but this [Starfield] is what the studio has focused on. We have put all of our studios focused on making this game the best it can be."
Nevertheless, Hines is asked directly whether Elder Scrolls 6 is still in its earliest concept phases, or actual development. "It's in development," Hines says, "but it's in early development."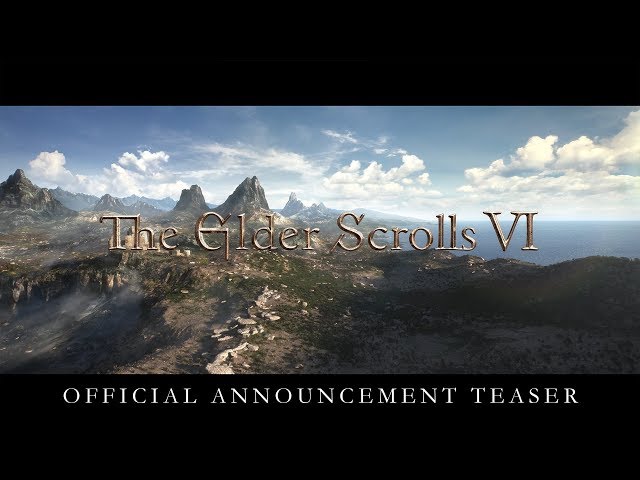 Judging from the initial trailer, it seems Elder Scrolls 6 could focus on Hammerfell, home to the Redguard. Alternatively, this could be the Breton home, High Rock. It might be a while until we find out for sure, but Starfield is likely to be big enough to keep us busy in the meantime.
Speaking of which, you'll want to know all the Starfield release times for your region. You'll also soon be meeting all the Starfield companions, so find out in advance who's likely to be your best match.