It's been a long time coming, but The Legend of Bum-Bo is coming out on Steam this week: Tuesday, to be exact. As of right now, you can pre-order the game, which is Edmund McMillen's follow-up prequel to his hit The Binding of Isaac, for a 15% discount.
Even after all the dribs and drabs we've seen of The Legend of Bum-Bo over the past couple years, I have to admit I'm still not exactly sure what it is. I have the box copy down fine: It's turn-based, includes some match-three elements, and looks like a papercraft version of McMillen's distinctive art from Isaac. But how does it actually work? That's been a big mystery to me – at least until now.
Bum-bo has a lot of that randomized goodness that made The Binding of Isaac so compelling. The Steam page says Bum-Bo has more than 100 unique items, each of which can be upgraded and modified, plus more than 80 'trinkets' that confer passive bonuses. There are also four playable characters, 10 bosses, and 30 different enemies to encounter.
And also, poop. This is an Edmund McMillen game, after all. Here's how it all comes together, courtesy of co-developer James Interactive: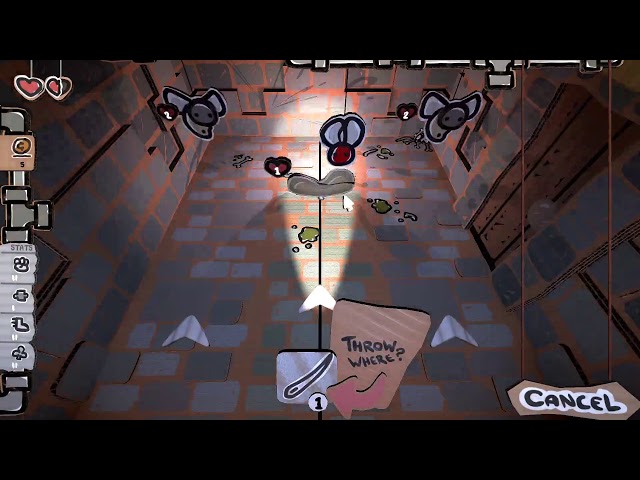 In the eight years since The Binding of Isaac originally launched, there's been a new version (The Binding of Isaac: Rebirth), and a couple expansions. McMillen worked with publisher Nicalis on Rebirth, and two years ago began developing his own physical Isaac card game, which is now available in select retail stores following a wildly successful Kickstarter campaign.
This will be the first genuinely new videogame from McMillen in quite some time, and it'll be interesting to see how this new concept dovetails with the Zelda-like action of the original Isaac.