Lords of the Fallen is something special. In the wake of Dark Souls, Bloodborne, Demon's Souls, Elden Ring, and Sekiro, FromSoftware has cultivated dozens of imitators. The soulslike has become one of the most extant genres in gaming, but rarely do other developers succeed at the same level as Miyazaki and co. Lords of the Fallen is the exception, one of the best games like Dark Souls you can find, and a terrific dark RPG in its own right. With a half sequel, half remake on the way, and the new Lords of the Fallen release date fast approaching, can now get the hit from CI Games for less than the price of lunch.
Traveling between the human and demon realms, Lords of the Fallen boasts a terrific combat system. Slow, physical, and weighty, each battle feels like a genuine ordeal. This is the dark fantasy RPG game at its purest, a bleak, unrelenting pilgrimage from humble beginnings to bitter victory.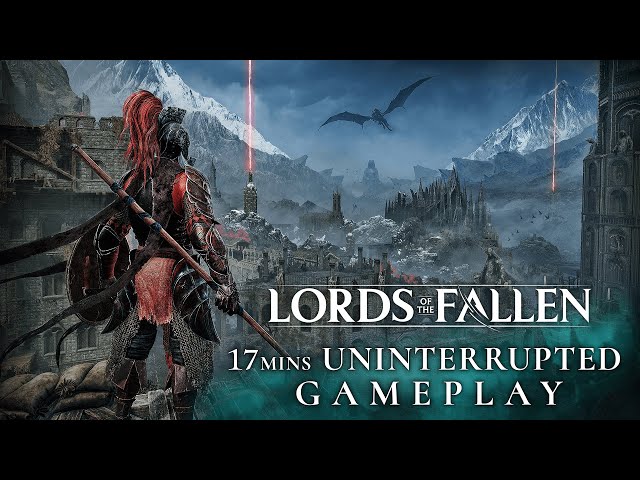 Customize your build, lean into raw might or forbidden magic, and test your skills (and perhaps patience) in brutal boss battles. For the Dark Souls experienced, Lords of the Fallen is perhaps a step down difficulty wise. Then again, I challenge you to beat the Judge without wanting to throw your mouse at the wall at least once.
PCGamesN recently spoke to CI Games about the new Lords of the Fallen, and whether the surfeit of soulslikes nowadays is a blessing or a curse. Make sure you check that out, and meanwhile pick up the original Lords of the Fallen for $4.44 / £3.59, down a massive 85% from $29.64 / £23.79. This is an underloved gem, and still one of the best attempts at both mimicking and building on FromSoftware's epochal dark RPG series. At less than $5, Lords of the Fallen is well worth your time.
Alternatively, try some of the other best fantasy games, or maybe, if you like a challenge and you're full up on soulslikes, the best roguelikes available now on PC.